Best Places to Eat Out in Coruña
Recommended by the team of: : Aparthotel Attica21 As Galeras.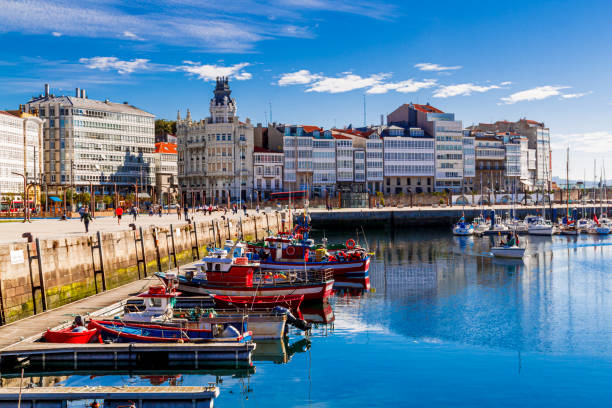 Eating out in Coruña
Coruña is a cosmopolitan city that is full of charm and has a lively student and tourist atmosphere. It is a firm favourite with Galicians, not just because of its many tourist attractions, but also because of the countless leisure options and of course, the city's magnificent culinary offer.
Where to eat in A Coruña
If you're visiting La Coruña and looking for somewhere to eat, you simply have to try some of Galicia's finest delicacies. Pot-boiled pork with turnip greens (lacón con grelos) char-grilled meat (churrasco), Galician-style octopus (pulpo à feira) or the traditional Galician stew (cocido) are just a few of the region's traditional dishes, ideal for pairing with an excellent Albariño wine. You'll find a wide choice of wines! And of course, Galicia's famous beer.
But if you want to dine in quality restaurants and eateries, then take note of these recommendations for places to eat in Coruña. You'll love them!
Restaurante As Galeras, Oleiros: ideal for eating out in Coruña
If you're visiting A Coruña and its surroundings, such as Santiago de Compostela, the Barbanza region or Oleiros, don't miss the chance to discover the menu at As Galeras. This restaurant is located in the Aparthotel Attica21 and serves a full range of varied dishes.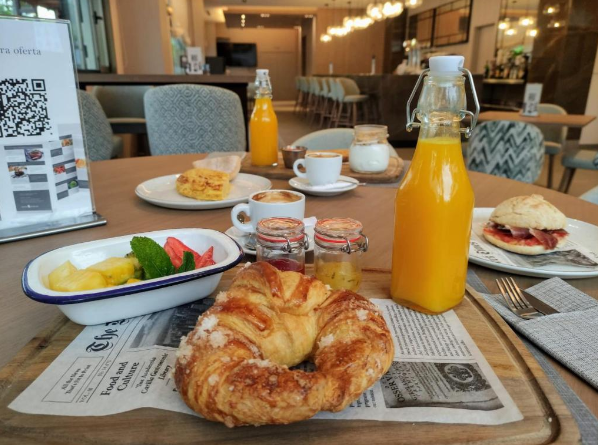 All the dishes served in this restaurant are prepared with fresh local produce. In addition to the traditional à la carte dining option, you can also enjoy the coffee shop and covered terrace, ideal for any time of year – a definite advantage in Galicia. You can also try the traditional buffet breakfast!
Preludio, in Santa Cruz, Oleiros
Preludio boasts a prime location overlooking the sea and Santa Cruz Castle in Oleiros.  This is one of La Coruña's classic restaurants that is always busy thanks to its many regular customers. When you're there, don't forget to order the Olivier salad. An authentic delight for the palate!
A Capela, in Arteixo
There are also numerous places to eat in Arteixo, situated on the outskirts of Coruña. One such establishment is A Capela, a restaurant serving delicious food of superb quality. Apart from all the traditional dishes, the menu also includes steak tartar or creamy oxtail croquettes. You'll always find a selection of innovative and exciting dishes!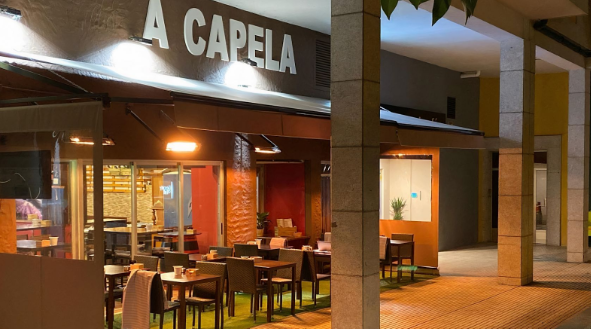 El Valentín
If you have a taste for international cuisine, then you should consider booking a table at El Valentín. This restaurant is the perfect place for sampling dishes from all five continents: what's more, it has a wide selection at affordable prices and the menu changes with the seasons.
You'll find Mediterranean, Galician (naturally), oriental and African dishes, as well as classic American bagels. Perfect for eating on a budget in Coruña!
El Charlatán, one of the best places for eating out in Coruña
Another restaurant in Coruña that has become increasingly popular in recent months is El Charlatán, situated on Galera Street. It has an extensive wine list and serves an appetiser with your drink.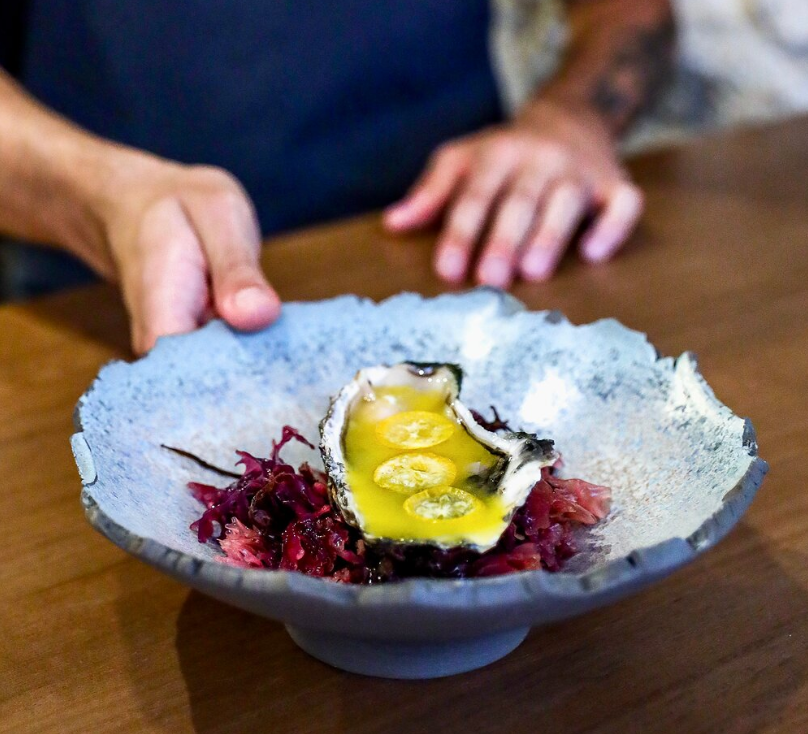 The menu features a range of varied and elaborate dishes, including a delicious tuna tartar. Ideal for true foodies.
Other places to eat out in Coruña 
Esquina de Valentina: quality fast food in Coruña 
In a hurry and find yourself on Galera Street? Pop into La Esquina de Valentina, famous for its quality fast food. Apart from its delicious dishes, one of the best things about Esquina de Valentina is that you can see your dish being prepared before your eyes. It's quite a show!
The establishment has a bar where you can enjoy a drink or something to eat (or both) whilst the staff prepare your burger (or whatever you've ordered) in front of you.
Terra Mía Pizza Restaurant, eating out on a budget in Coruña
If you're on a budget in Coruña, but are also looking for something delicious to eat, don't miss the chance to visit the popular Terra Mía pizza restaurant. You'll find the perfect combination of Neapolitan-style pizza with a homemade base and a Galician twist.
The chef of this restaurant is Italian, so you can rest assured he knows what he's doing. You'll love it!
A glass of vermouth at Vermutería Martínez
Vermouth has become a trendy pre-lunch drink. As is to be expected, Galicia has its own brand of vermouth that is much appreciated by lovers of this beverage. If you fancy a glass of vermouth but would also like to try some traditional Galician cuisine, then Vermutería Martínez is the place for you.
Although the premises are small, this restaurant has a special charm and an extensive list of vermouths and traditional dishes guaranteed to satisfy even the most demanding palates.  
A true classic: Pepa A Loba Bar
Pepa A Loba, situated on San José Street is one of Coruña's classic venues. This is a popular eatery located in the working-class district of Monte Alto, serving delicious dishes prepared in authentic Galician style. You'll find tapas, portions, and the finest homemade dishes with all the characteristic flavours of the North Atlantic.