The best areas to stay in Barcelona
Recommended by the team of: Hotel Attica21 Barcelona Mar.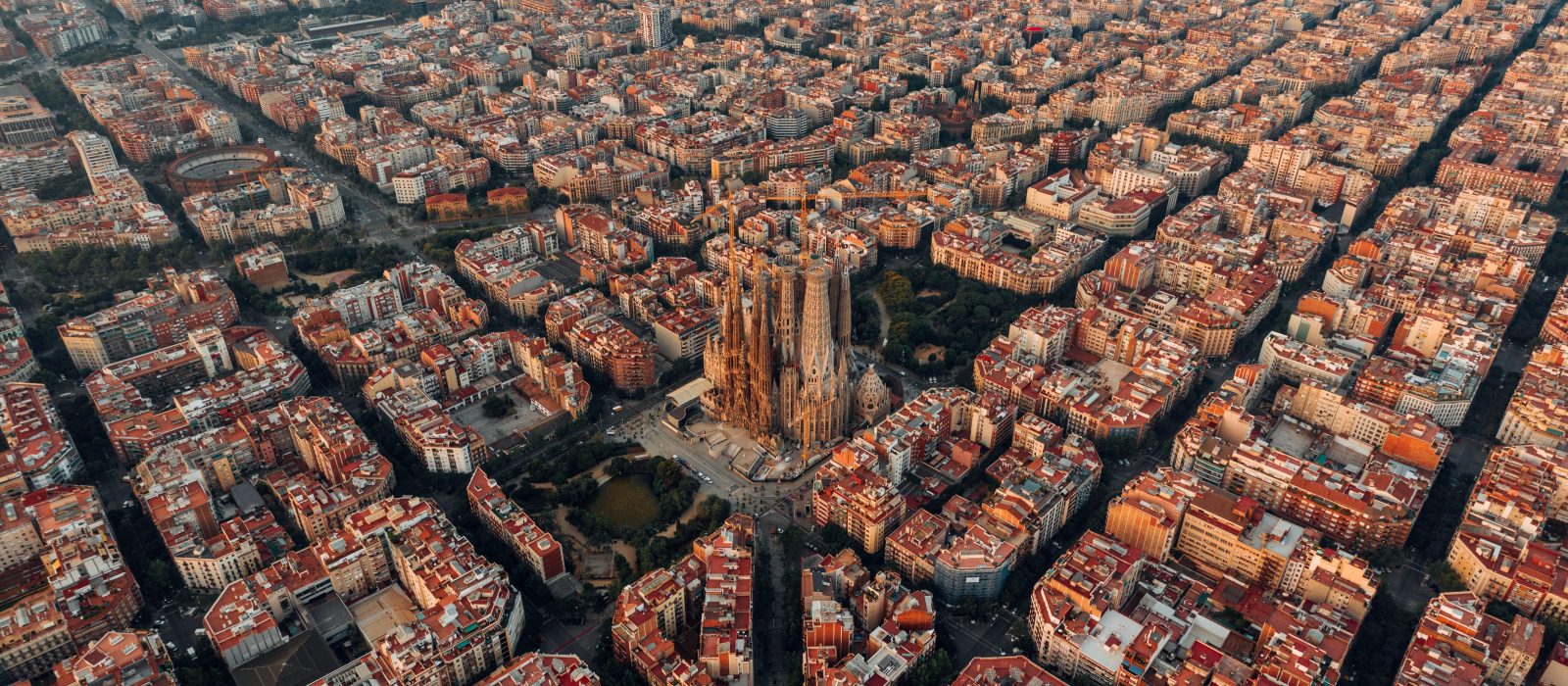 Where to stay in Barcelona
If you're planning a trip to the capital of Catalonia, then you're bound to be thinking where to stay in Barcelona. The city has many districts where you can stay and countless establishments to suit all types of travellers, available for the millions of tourists that flock to the city.
If you'd like to know the best area for staying in Barcelona, read on. This article will tell you everything you need to know about the best districts for staying in Barcelona. Take note of our tips so you can choose the hotel that best suits your needs.
Plaça Catalunya, the most central area for staying in Barcelona
If you'd like to stay in the city centre, then Plaça Catalunya is one of Barcelona's best districts. This large square has become a major meeting point for many people visiting the capital of Catalonia.
This is because it is close to many tourist attractions such as La Pedrera, Casa Batlló, Las Ramblas, Gothic Quarter or Passeig de Gràcia. In and around Plaça Catalunya you will also find many large stores such as FNAC, El Corte Inglés and Triangle, as well as countless shopping streets such as Portal de l'Angel. However, you must remember that this is a very busy district and therefore the noise levels are high, even at night.
Las Ramblas
Las Ramblas is another popular area that is always high on the list of everyone looking for somewhere to stay in Barcelona. This walk separates the districts of El Raval and the Gothic Quarter. There are countless accommodation options in this area, which is a firm favourite with tourists due to the pedestrianised boulevard lined with numerous bars, restaurants, boutiques and shops of all kinds.
The Gothic Quarter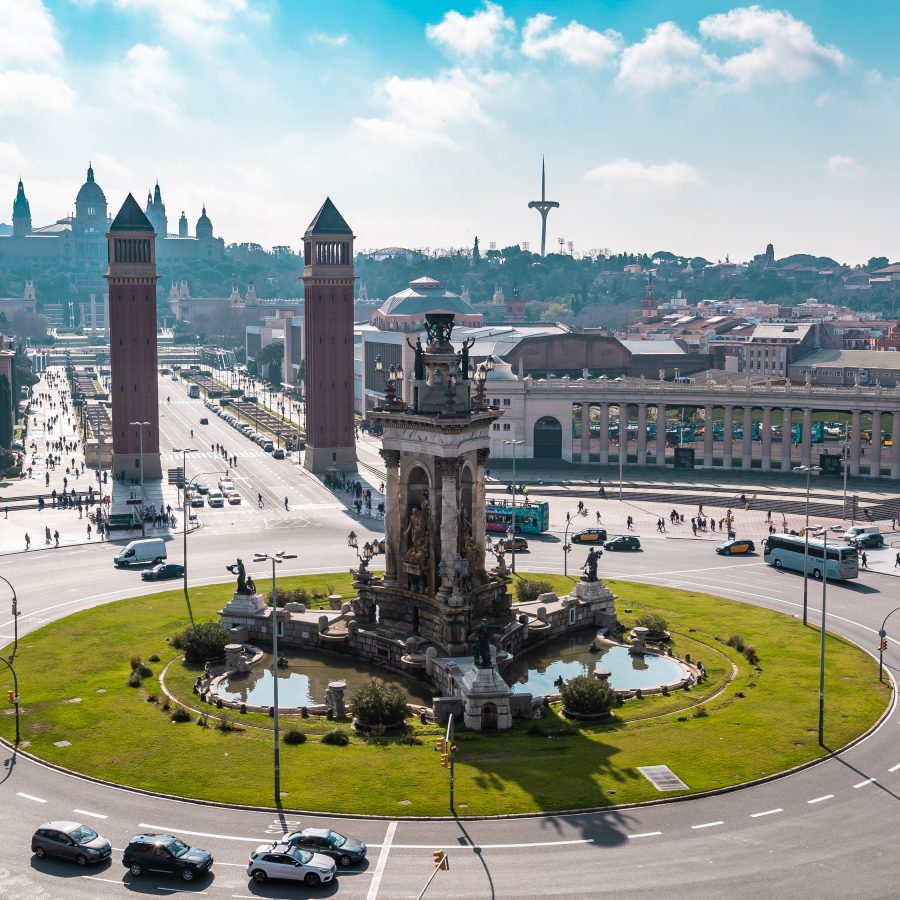 This quarter also tops the list of places to stay in Barcelona. It is one of Barcelona's most fascinating districts, filled with narrow alleys that will take you back to the medieval era. This is the oldest part of Barcelona and the streets have a lively atmosphere thronging with diversity. You'll also find a large number of restaurants and shops hidden behind small doors.
El Born
Situated next to the Gothic Quarter, El Born is also considered an excellent option for staying in Barcelona. This is one of the city's most fashionable districts due to its Bohemian style. The district is noted for its designer establishments that are perfect for a dinner date or an after-dinner drink.
El Raval
This district faces the Gothic Quarter on the opposite side of Las Ramblas. Although a few years ago it was considered a dangerous area, today it is a great choice for staying in Barcelona thanks to the urban recovery plan that has introduced major improvements to the district in recent years. This area of Barcelona is especially renowned for its nightlife, with lots of bars where you can enjoy a drink. It is also the site of La Boquería, the city's most popular market.
La Barceloneta: one of the best areas for staying in Barcelona
If you'd like to visit the beach during your trip to Barcelona, then your best option is La Barceloneta, one of the most popular districts for staying in Barcelona close to the beach. It is next to the Olympic Port, the sea and the coastal ring road and stands out for its striking triangle shape. Apart from the beach, the district's streets are another fascinating attraction – narrow alleys lined with historic buildings, churches and shops, some of which have remained unchanged for almost 200 years.
Eixample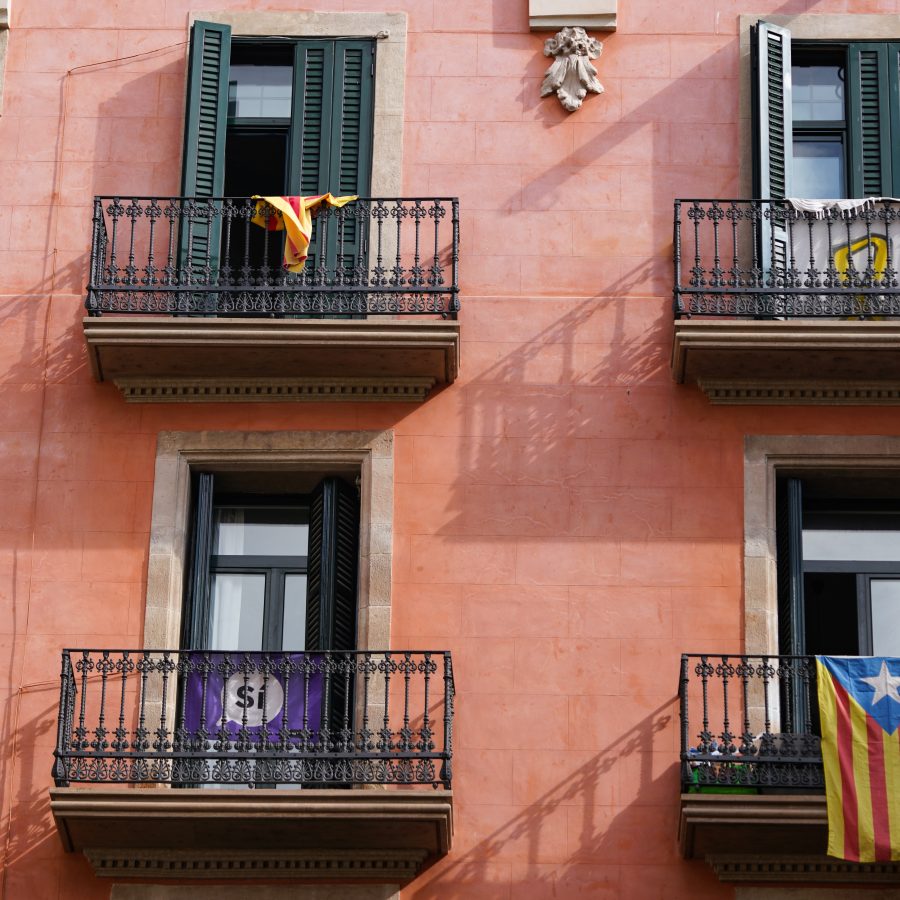 If you decide to stay in Eixample, you should know that this district has two clearly differentiated areas: Right Eixample and Left Eixample. One of the reasons for staying in Eixample is its proximity to many of the city's attractions, such as the districts of Sant Antoni, El Raval or Plaça Espanya.
As you can see, Barcelona boasts a wide range of areas and districts for staying in. If you're looking for the best area of Barcelona to stay in, then you should think carefully about the type of activities you will be doing in order to make your decision easier. They all offer different types of accommodation that guarantee you a pleasant stay in the capital of Catalonia and ensure you can make the most of everything the city has to offer. So what about you? Have you been to Barcelona? Which district did you stay in?