What to do in madrid this weekend
Recommended by the team of: Gran Hotel Attica21 Las Rozas.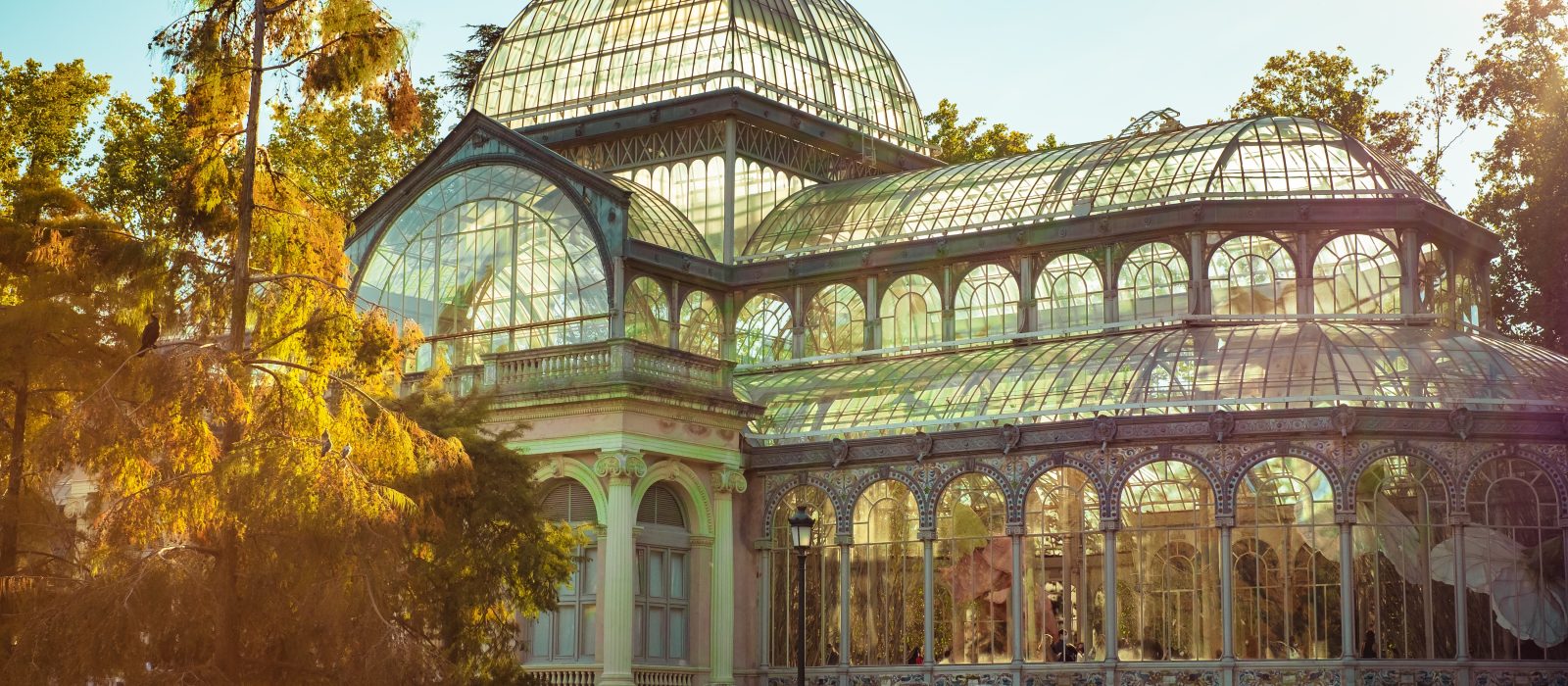 What to do in Madrid at the weekend
Madrid can proudly claim to be the European capital with the most hours of daylight. However, there is much more to the city than this as it boasts a vast architectural, cultural, natural and gastronomic heritage. In fact, several of the world's finest museums and theatres are located in Madrid, which is also noted for its lively street life.
Discovering all the delights of Madrid in just 48 hours is an impossible task, although it is always possible to get a taste of its essence by visiting the best-known landmarks. So, if you're planning a short break, you'll want to know what to do in Madrid at the weekend.
What to do in Madrid on a Saturday
Madrid's various districts, both in the city centre and on the outskirts, are well connected by public transport, which link the city's most popular tourist spots. What can I do in Madrid on a Saturday?
Puerta del Sol Square
This is Madrid's best-known square and the site of several places of interest:
The zero kilometre,

a slab from where all Spain's national roads radiate.

The statue of the

Bear and the Strawberry Tree

, the symbol of the city.

Casa de Correos

, which currently houses the autonomous government of Madrid, and home to the famous clock that transmits the chimes that welcome in the New Year.
Oriente Square
This square is reached from Arenal Street and is flanked by three of Madrid's most important buildings: the Royal Theatre, also known as the Opera House, the Royal Palace and Almudena Cathedral.
Mayor Street and Mayor Square
Calle Mayor is a street lined with historic shops and bars serving two classic Madrid delicacies: chocolate con churros and calamari baguettes.
The square is equally popular – a vast space with street cafés that is ideal for taking a break and enjoying an appetiser. Not far away is San Miguel Market, a meeting point for foodies. There's definitely no better way of spending a Saturday in Madrid!
Callao Square
One of the things you can do in Madrid at the weekend, and that not many people know about, is to take a trip up to the eighth floor of El Corte Inglés department store and access the vantage point. The views of the city are spectacular, especially at sunset.
Gran Vía
Callao Square brings you to Gran Vía, an avenue that is famous for its stores and theatres. However, also worth observing are its Modernist-style buildings with their rooftop statues.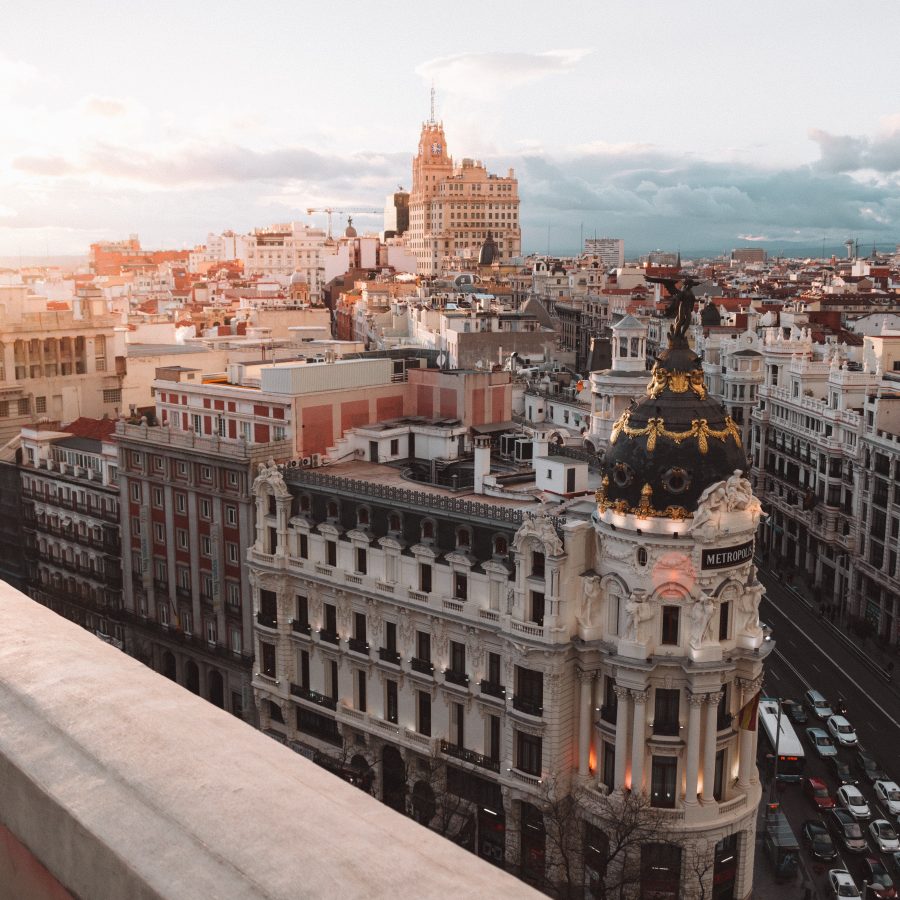 Temple of Debod
Walking down Gran Vía brings you to Spain Square, from where you can access the Temple of Debod, an Egyptian building dating back to the 2nd century BCE and set among landscaped gardens.
What to do in Madrid on a Sunday
After a refreshing night's sleep at one of the best hotels for relaxing in the surroundings, there can be nothing better than a breakfast of chocolate con churros to fill you with energy for the rest of your visit to Madrid.
Paseo del Prado Walk
After leaving Atocha railway station and walking along the famous Paseo del Prado walk, you can visit several of the sites considered absolute musts for any visitor to Madrid. They include three of the world's most outstanding art galleries: El Prado National Museum, the Thyssen-Bornemisza National Museum and the Reina Sofía Art Centre and National Museum. Other attractions include Madrid's best-known fountains – Cibeles and Neptune – as well as the Botanical Gardens.
Behind Cibeles you can admire Cibeles Palace, home to Madrid City Council, and an absolute must for anyone spending a weekend in Madrid.
Alcalá Gate
From Paseo del Prado walk, heading towards Alcalá Street, you come to Alcalá Gate, one of the most photographed monuments in Madrid.
El Retiro Park
Alfonso XII Street brings you to one of the best places to enjoy this weekend in Madrid free of charge: El Retiro Park. This is Madrid's largest park and is a favourite with many for relaxing, playing sports or visiting the temporary exhibitions. It is crisscrossed with countless paths flanked by plants and leafy trees. There is also a lake where you can go rowing, peacocks, statues and the striking Crystal Palace. So now you know what to do in Madrid this weekend!
What to do near Madrid this weekend
If this isn't your first trip to Madrid and you'd prefer to try different experiences, there are alternative options for spending next weekend in Madrid. Depending on where you are staying, you can take a number of excursions in the great outdoors or visit other towns: 
Discover

Toledo, Ávila or Segovia

.

Take a walk around the

Enchanted City

in Cuenca.

Visit the

Monastery of San Lorenzo de El Escorial

.

Go hiking in the

Cuenca Alta del Manzanares Regional Park

.