What to see in Barcelona in a day
Recommended by the team of: Aparthotel Attica21 Vallés.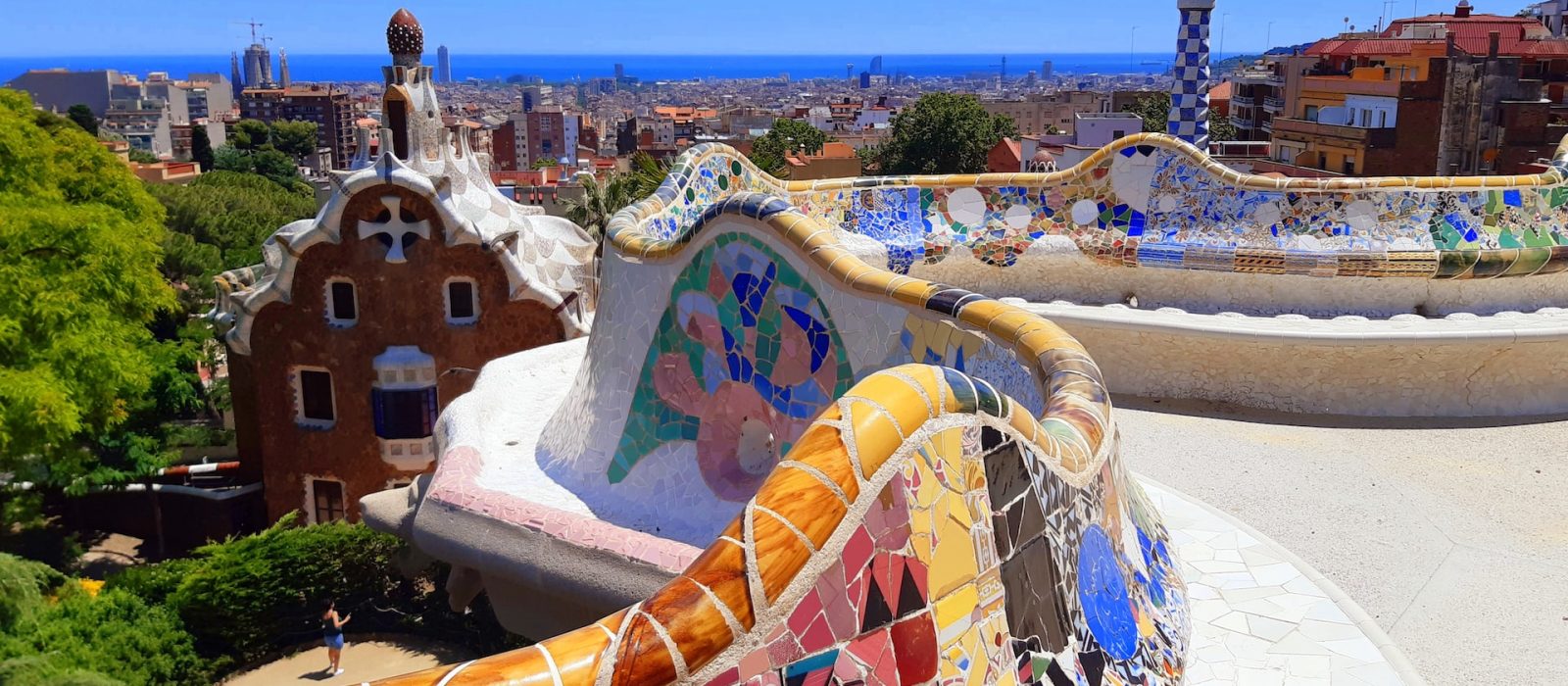 Barcelona in a day
Barcelona is a city that is open to the world: lively and welcoming, it draws people from around the globe. There is definitely a wealth of things to be discovered on a visit to Barcelona, including history, traditions, architectural heritage, culture, gastronomy and beaches.
The city's mild climate makes it the perfect destination for visiting at any time of year, without missing out on any of its delights. It's always a good time to stroll around the streets of the historic quarter, enjoy a shopping trip, visit the city's museums or savour its traditional dishes.
What to visit in Barcelona in a day
There are so many things to see in Barcelona in a day that it's impossible to mention them all. However, here are the principal landmarks of Barcelona that no tourist to the city should miss.
1. Sagrada Familia
Antonio Gaudí's unfinished temple continues to surprise and delight everyone that visits this Modernist masterpiece with its seemingly impossible forms and shapes. You are advised to schedule your visit for first thing in the morning before the queues start to form, especially if you only have a day to visit Barcelona.
2. Güell Park
This public park is another of Gaudí's creations. Perched on a hilltop, in addition to the coloured mosaics and staggered terraces, it offers magnificent panoramic views of Barcelona.
3. Paseo de Gracia 
Continuing with the works by Gaudí, on this avenue stand two of the city's best-known buildings: La Pedrera and Casa Batlló. Both boast colourful façades and terraces overlooking the city.
4. Catalunya Square
This square stands between the Ensanche district and the historic quarter, but also connects one of Barcelona's principal shopping streets, El Portal del Ángel, with Las Ramblas.
5. Las Ramblas
Possibly the busiest street in the city, this is an absolute must on your one-day visit to Barcelona. It is famous for the flower stalls and street artists such as painters and living statues and is lined with bars and restaurants as well as numerous sites of interest, such as Canaletes Fountain, El Liceo Theatre, the Wax Museum and La Boquería Market.
Other places not to be missed when visiting Barcelona in a day  
6. Columbus Monument
At the far end of Las Ramblas, heading for the sea, stands the Columbus Monument, with a viewpoint situated at a height of 60 metres.
7. Gothic Quarter
If you're feeling a little overwhelmed by the countless options this city offers and you're not sure what to see in Barcelona in a day, this is an absolute must. A stroll around its maze-like streets is like taking a journey back into the city's history.
Here you will also find another of the must-see attractions: the Cathedral of La Santa Creu i Santa Eulàlia. This temple is not to be confused with the Basilica of Santa María, known as "the Cathedral of the Sea", situated in the Born district.
8. La Barceloneta
This is the former seafaring district, site of Barcelona's best-known beaches. From here, visitors can take the cable car up to the Mirador del Mar and admire the spectacular views of the port from this lookout point.  
9. La Ciutadella Park and the Triumphal Arch
This is a natural space with gardens, monuments and a spectacular waterfall. It was built on the occasion of the 1888 World Exhibition and the Triumphal Arch marked the entrance to the site.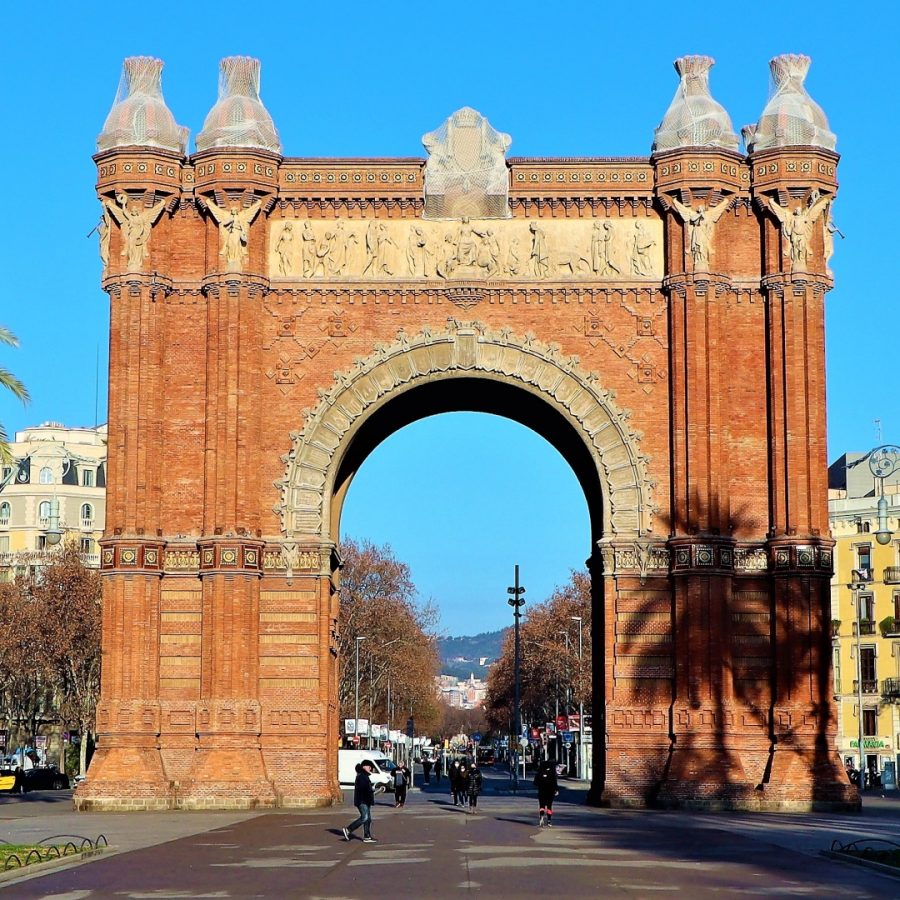 10. Montjuïc
Montjuïc Mountain and its surroundings are one of the most popular tourist attractions for a day in Barcelona. It's also well worth going to Plaza de España to admire the Magic Fountain and the impressive stairway that leads to the National Museum of Contemporary Art (MNAC).
Montjuïc is a large park with gardens and sports facilities, where visitors can also explore the Pueblo Español open-air architecture museum, the Castle and much of the Olympic Ring.
Where to stay when spending a day in Barcelona
Occupancy rates in Barcelona tend to be high throughout the year, which sometimes makes it difficult to find accommodation that meets particular needs and budgets, especially for occasional overnight stays.
One good option is to look for properties on the outskirts of the city, such as in the area of Sabadell. This town is just 25 km outside Barcelona and has a large number of hotels and aparthotels situated close to the main roads and railway stations with train connections to Barcelona. This will not only enable you to enjoy your day out in Barcelona, but will also guarantee a good night's rest in a residential area with all the comforts and facilities these types of accommodation can offer.
What's more, if you have time, you can take advantage of the opportunity to discover some of the sights close to your hotel. Places to visit in Sabadell include the following: 
Catalunya Park

where visitors can take a boat trip.
The Miquel Crusafont Catalan Institute of Palaeontology, which houses a magnificent

collection of fossils

.

Can Feu Castle.
You can also visit Terrassa and admire its Modernist heritage. In addition, nature lovers should visit the Sant Llorenç del Munt i l'Obac Nature Park or take a cable car ride up to Montserrat massif.