What to visit near Madrid
Recommended by the team of: Gran Hotel Attica21 Las Rozas.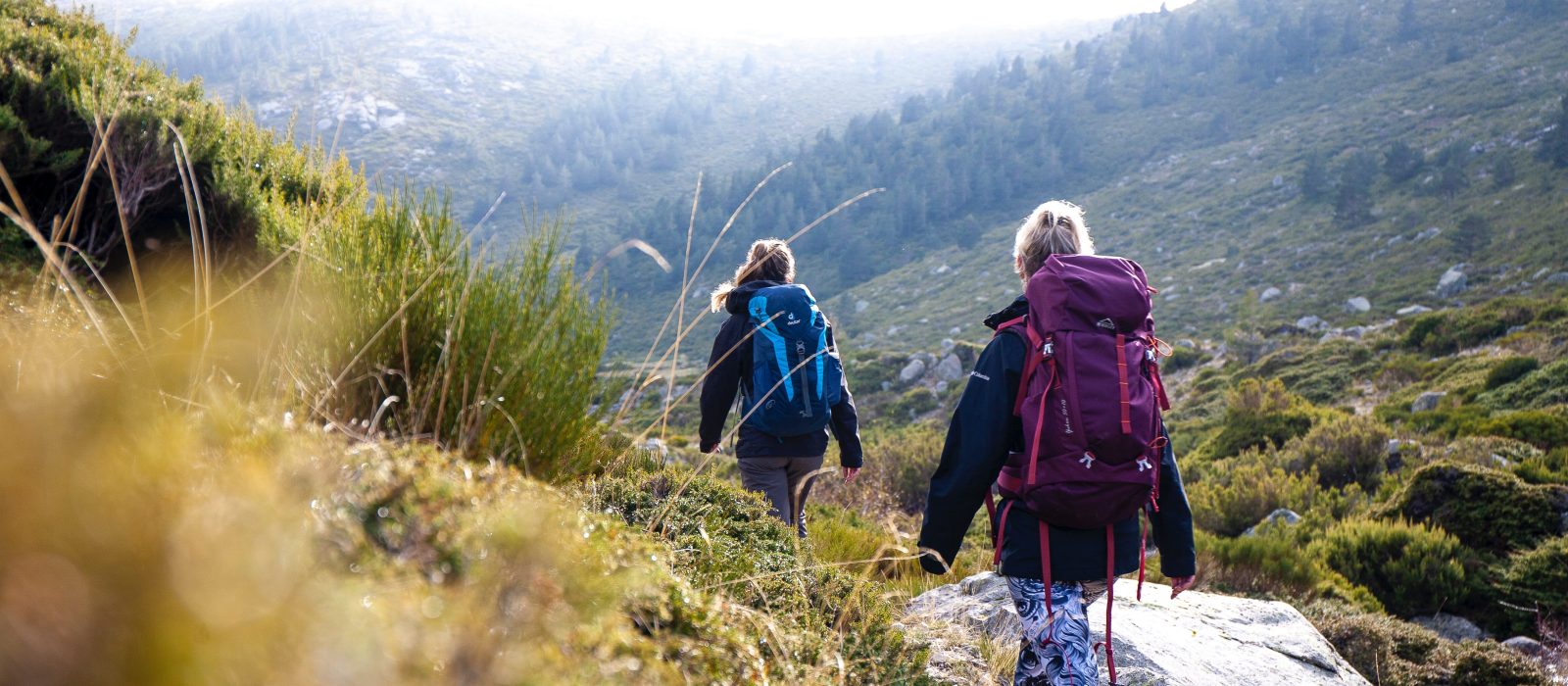 What to see near Madrid
Madrid is known as a vibrant city offering countless activities for residents and visitors alike, with something to suit all tastes. However, the leisure and entertainment offer is not limited to the city: there are also several places and towns near Madrid that can be visited in a day, or even in an afternoon, including many natural sites. You can also try the local gastronomy, enjoy the spectacular and varied scenery or experience at first hand the history and culture of this area of Spain. All this and more is part of what to see near Madrid.
Attractions near Madrid
There are many picturesque towns near Madrid, where you can also connect with nature. These are the best places to visit near Madrid:
Navacerrada
Navacerrada is one of the places near Madrid that is well worth a visit (just 52 km away), where you can rest, relax and get away from the hustle and bustle of the city. Apart from its stunning natural landscapes, it is also the site of Navacerrada Pass, where the ski resort is located, a major attraction for visitors in winter.
In the town, the most outstanding examples of architecture are to be found in the church and on Paseo de los Españoles avenue.
Sierra de Guadarrama Mountain Range
According to the residents of Madrid, the Sierra de Guadarrama mountain range is one of the most recommendable attractions to visit near Madrid. It can be accessed via several means of transport and boasts a variety of landscapes including paths, mountains and in some places the popular River Tagus, the longest in the Iberian Peninsula.
The mountain range offers a choice of activities, the most popular of which include the following:
Sporting activities:

in the Sierra de Guadarrama mountains, you can go hiking, rock climbing or mountain biking. In winter, you can go skiing, climbing or snowboarding.  

Organised activities:

visitors can sign up for several activities that are free of charge and organised by the Nature Park authorities. However, it must be remembered that numbers are limited. The best-known include a visit to the Monk's Cave, the Arroyos del Mar streams or the Baños de Venus pool. The degree of difficulty for each activity varies, enabling visitors to choose the most suitable one for them. They are generally organised each weekend.

Bird and plant watching:

the Sierra de Guadarrama mountain range includes special routes for bird watching and spotting difference species of plants and botanicals. Details are available at the park's information points.
Other places to visit near Madrid
El Paular
On the list of places to visit near Madrid, you will also find the Royal Monastery of El Paular, better known simply as El Paular. It is located in Rascafría, which is also part of the Sierra de Guadarrama mountain range. This monastery was declared an Asset of Cultural Interest, in the Monument category, more than a century ago, which is one of the reasons why it is a popular choice for weekend visitors.
El Paular is open to the public and offers self-guided audio tours (with headphones) as well as guided tours (by the monks themselves), where visitors can admire the tabernacle, church and chapterhouse.

Castle routes near Madrid
The list of places to visit near Madrid includes castles and fortresses, icons of the Middle Ages that today are part of the tourist routes.
Examples on this route include the Castle of San Ildefonso and El Escorial Monastery. Both options are within easy reach of Madrid and offer visitors a wealth of architecture, history and culture (in summer there are frequent live music performances or presentations).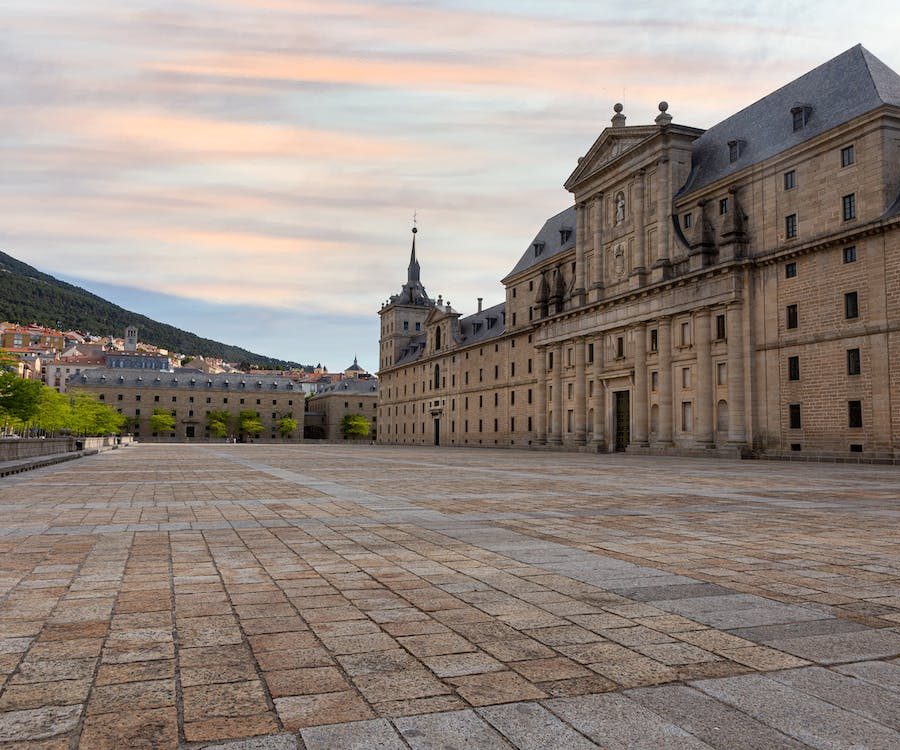 Apart from the visits and the wealth of history, another attraction is the chance to sample the local gastronomy. However, there are many other places to visit near Madrid that are famous for their charm and that are a great option for a weekend meal or an enjoyable afternoon. Here are a few examples:
Buitrago del Lozoya:

the attractions include a walled enclosure as well as Buitrago Castle, built during the Christian reconquest of Spain.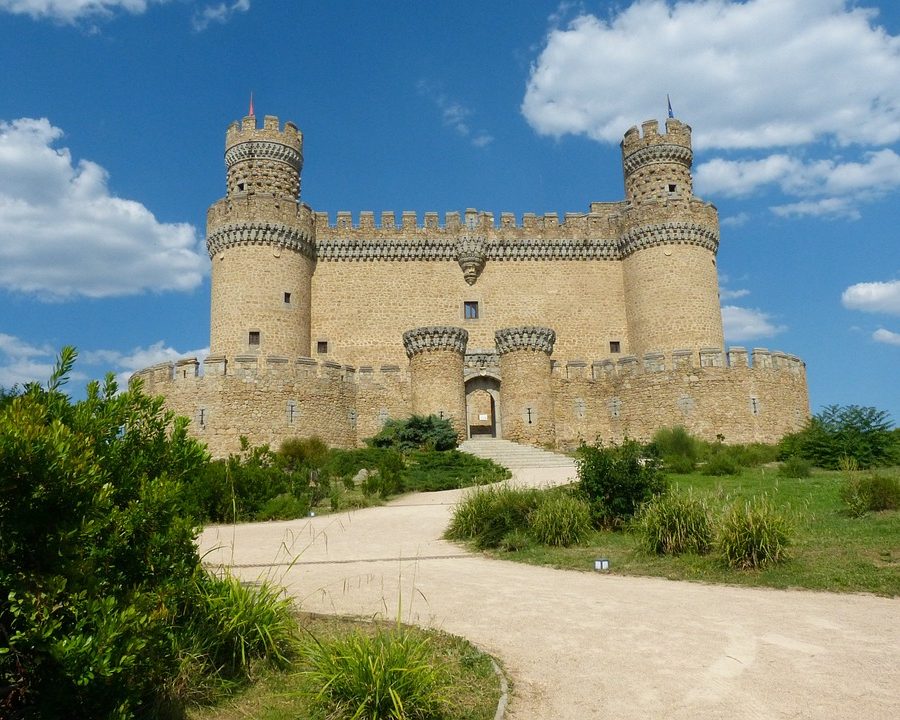 Manzanares el Real:

Mendoza or the New Castle is one of the most outstanding fortifications in this area. It is also the site of the ruins of another fortress known as the Old Castle.

Torrelodones:

this location boasts the best-conserved Moorish watchtower in the autonomous community of Madrid, and tourists flock here to take photographs.
In addition, cities such as Segovia, Ávila, Toledo and Salamanca are relatively close to Madrid and can also be visited in a day provided you set out early from the capital. Depending on your chosen destination, the journey will take between 45 minutes and two hours.
Madrid's excellent location makes it easy to get around the various municipalities, which is why you are advised to stay in a good area that will enable you to relax, connect with nature and also visit the capital – an excellent idea for those eager to explore more than just the city.