What to do in Vigo this weekend
Recommended by the team of: Hotel Attica21 Vigo 4****S Business & Wellness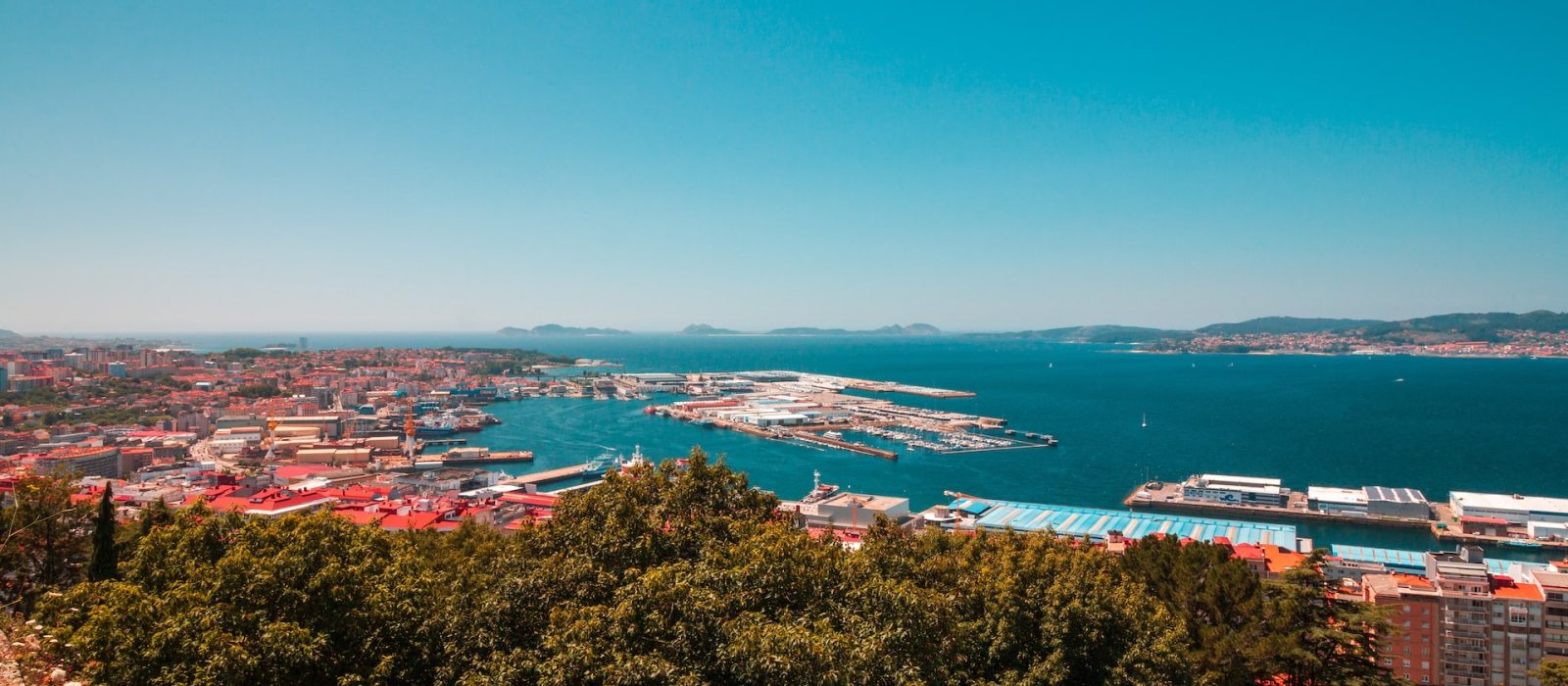 What to do in Vigo this weekend
Known as the "gateway to the Atlantic" Vigo has grown from a fishing town into a modern industrial city. In the 19th century, it was the first city in Spain to install electric streetlights and also operated the first shipping line to Cuba, where many Galicians made their fortune.
Vigo's passion for the sea is still thriving, and forms an essential part of its culture and its people. This is a city for exploring at leisure, taking your time to discover its landmarks. If you're planning to spend a few days in the city, Vigo has several centrally located hotels overlooking the tidal inlet that will make your visit truly enjoyable, as there are countless things to do in and around Vigo. 
What to do in and around Vigo on Saturdays
When visiting Vigo, one option is to start in the west of the city and explore its historic quarter, the port area and some of its beaches, as well as the origins of this former fishing town.
The Old City and the Port  
The port area boasts a number of striking sculptures, such as the Bather, the Merman and the Swimmer. Other sculptures pay tribute to the men and women that emigrated to America and Jules Verne. A Pedra Market is famous for its stalls selling oysters and the restaurants serving seafood.
Among the narrow and winding streets of the historic quarter stands the Co-cathedral of Santa María, built in the 19th century in the Neoclassical style. In Constitución Square, formerly known as the Plaza Mayor, we find the City Hall with its Neoclassical façade. This is also the site of the first electric streetlight to be erected in Spain. You will also find an intriguing stone carving at the corner of a hotel where you can see either the sun or the moon, depending on the angle you look at it from.
Salinae
An exceptionally well-conserved archaeological site that shows the only remaining marine salt flat from the days of the Roman Empire.
Castro Castle (or San Sebastián Castle)
The building stands on top of O Castro hill, the original site of the city of Vigo, where the early human settlements can still be seen. It is the best spot from which to admire a magnificent panoramic view of the city, the Rias Baixas tidal inlets and the Cíes Islands.  
El Olivo Viewpoint
Situated on Alfonso Walk, this is another spot from which to admire the magnificent sight of the sun setting over the tidal inlet. Its name comes from the old olive tree that has stood on this site for over 150 years.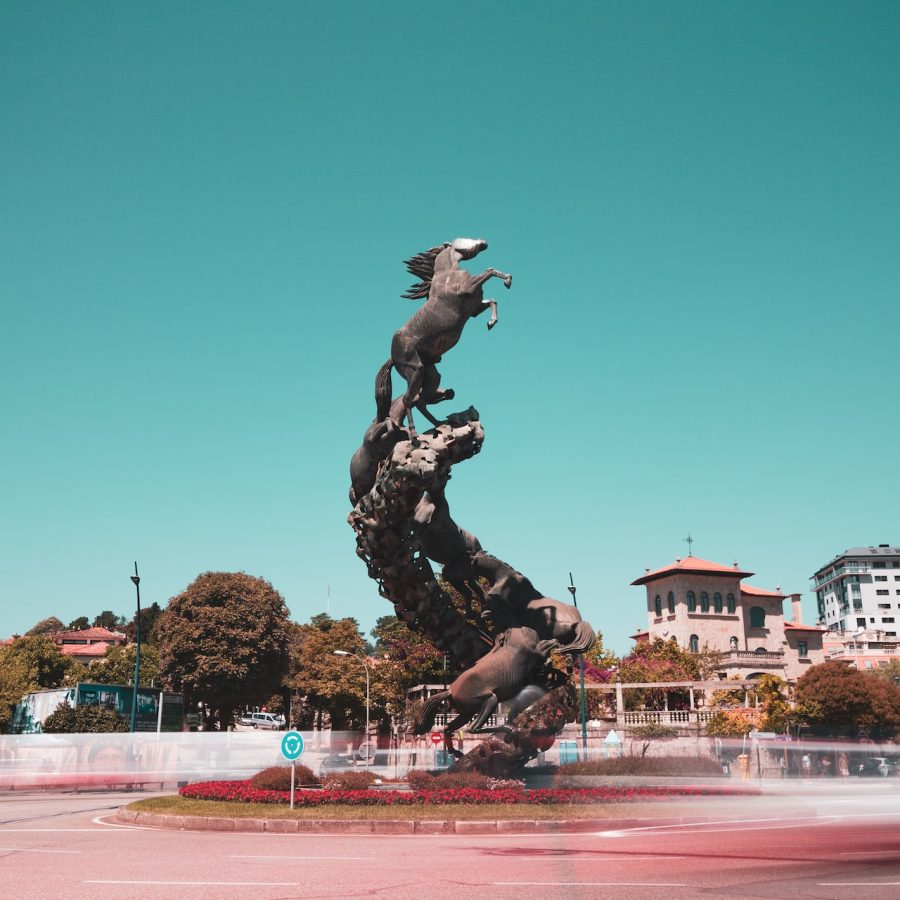 What to do in and around Vigo on Sundays
Day two of our tour around Vigo is centred in the eastern area of the city.
Porta do Sol
This is the point that separates the historic quarter from the "Ensanche" – the area where the city expanded, and is also known as "kilometre zero". It is the starting point for Príncipe Street, the city's most popular shopping area. The street leads us to the contemporary art museum, MARCO, a highly recommendable visit for everyone spending the weekend in Vigo.    
Ensanche
This is Vigo's most affluent district, and is characterised by its Modernist buildings. It is also filled with shops and museums. Another attraction is La Alameda Park, a small botanical garden that conceals a delightful stone zoo.
A Guia Hill
At the top of this delightful natural setting stands the Shrine of A Nosa Señora Das Neves. This is another viewpoint offering sweeping views of the coastline.
What to see near Vigo
The numerous leisure options on offer in Vigo this weekend also include several ideas that will take you out of the city.
Moaña
At the Maritime Station situated in the port, you can buy a ticket for a boat trip across the tidal inlet and back. The crossing takes 15 minutes and brings you to Moaña, a small municipality that is ideal for relaxing in its coves and on the beaches, after visiting the three lighthouses at Cape Home or admiring the Donón Cliffs, which rise up to a height of more than 150 m.
Rande Bridge
This is one of the landmarks of Vigo's tidal inlet. It connects Moaña and Redondela and offers stunning views of the Cíes Islands and their magnificent scenery, not to be missed when exploring Vigo and its surroundings.
Islas Atlánticas Maritime-Terrestrial National Park
Another absolute must for anyone spending the weekend in Vigo. The Cíes Islands and Ons Island are within easy reach of the city. The Cíes Islands are the site of Rodas Beach, considered one of the finest in the world, whilst Ons is suitable for camping as well as hiking.
Galician Museum of the Sea
Located some 6 km from the centre of Vigo, the museum houses an exhibition dedicated to the history of Galicia's fishing industry. The facilities also include an aquarium offering a fascinating insight into the ecosystems of Galicia's tidal inlets.
San Simón
Also known as the Isla del Pensamiento, or "Island of Thought", this is a natural area of immense ecological and historical value. In fact, it was once the site of a monastery founded by the Knights Templar, was raided by the privateer Francis Drake and was used as a concentration camp during the Spanish Civil War.
Eating out in Vigo: the definitive guide
Recommended by the team of: Hotel Attica21 Vigo 4****S Business & Wellness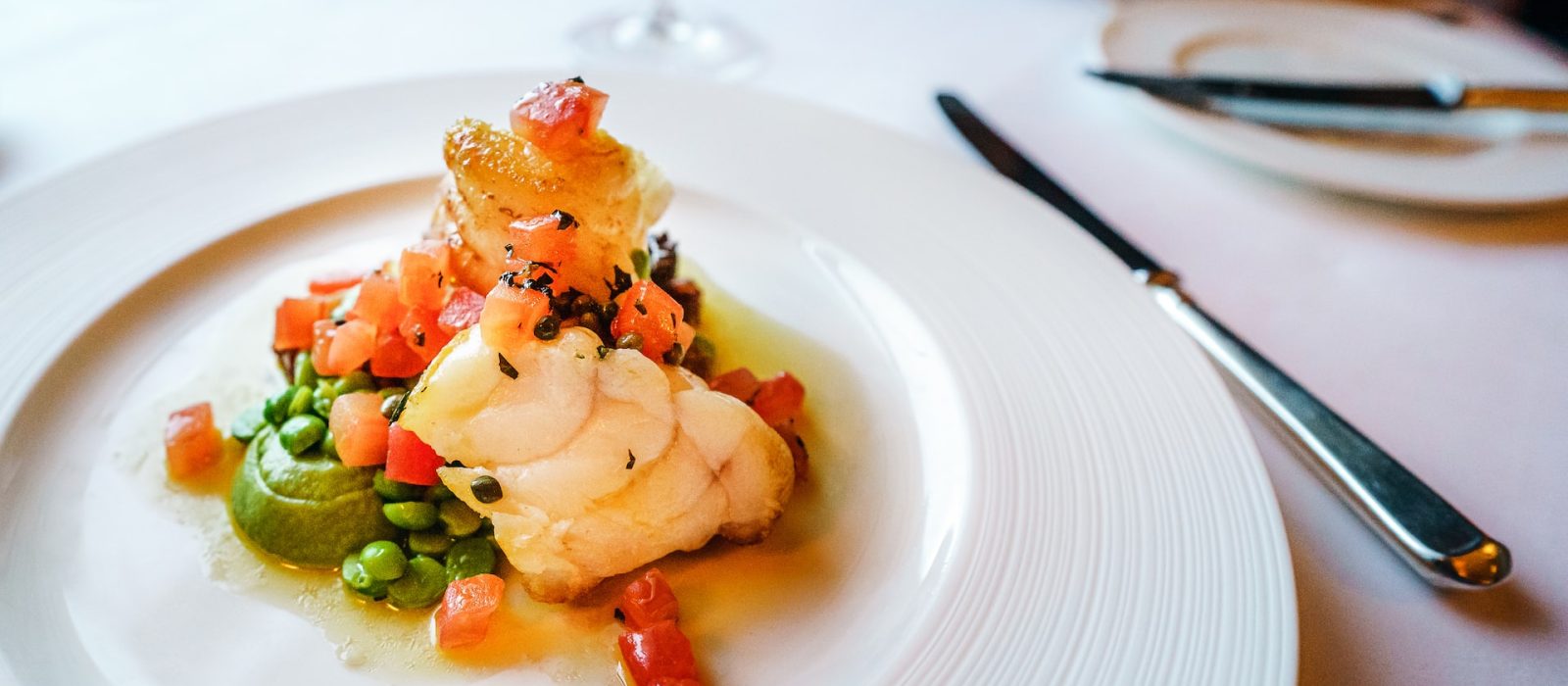 Eating out in Vigo
During the festive season, Vigo attracts large numbers of tourists who flock to the city to see the Christmas lights, although the city is popular with visitors all year round. If you're planning a break in Galicia's biggest city and you'd like some ideas on where to eat in Vigo, read on. We've got the definitive list of the best alternatives for enjoying the city's gastronomy.
You can eat outside or even inside the hotel, as there are accommodation options offering magnificent eateries, such as the restaurant with a terrace boasting panoramic views at the hotel Attica21 Wellness & Spa. There you can enjoy the delicious local gastronomy whilst you admire the best views in town. If you're looking for a restaurant with a terrace in Vigo, then this is your best option!
Beira Restaurant
A new Atlantic-inspired gastronomic space in Vigo with a proposal based on the combination of tradition and avant-garde. Located in the Hotel Attica21 Wellness&Spa in Vigo, it has a large panoramic terrace to enjoy the spectacular sunsets over the Cíes Islands.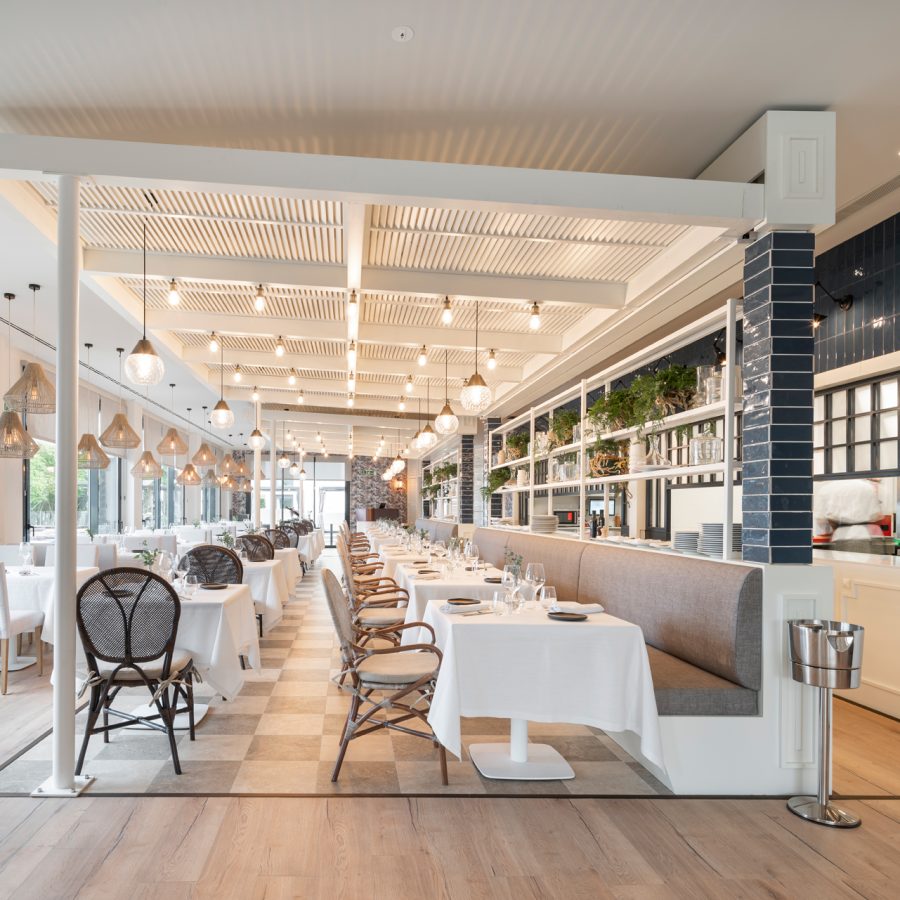 Crudeza Restaurant
Although this is a fairly new restaurant (opened in late 2021), it has already become one of Vigo's most fashionable eateries. It stands out for its fresh, uncooked dishes, whose roots lie in Peruvian, Asian and Galician gastronomy, creating a delicious fusion of exotic flavours. This restaurant is also renowned for its extensive wine list and the tasting sessions that are held on the premises.
Morrofino Taberna for dining in Vigo
This is a tavern with lots of character that has become one of Vigo's most popular choices for dinner. The philosophy is based on first-class produce and haute cuisine that combines Galician tradition and modernity. The tasting menu is one of its principal attractions and the décor is simple and minimalist, with meticulous attention to detail. Standing on Serafín Avendaño Street, it is popular with young people, making for a lively and entertaining atmosphere.
Detapaenceta: a trendy option for eating out in Vigo
This is another Vigo's most popular eateries. The most striking feature of this restaurant is that it is divided into two clearly differentiated spaces, allowing you to choose the one that best suits your needs and tastes. Downstairs the atmosphere is more relaxed, with high tables and even a bar with stools. Upstairs is perfect for those diners seeking a quieter, more intimate setting, and is furnished with low tables. Local produce lies at the heart of Detapaenceta's menu, although the dishes are presented with a clever combination of tradition and the avant-garde.
Follas Novas Restaurant
If you're looking for restaurants with a terrace in Vigo, then don't miss the opportunity to visit Follas Novas. This restaurant opened in 1994 and is renowned for its fish and shellfish dishes with a modern touch. The setting is elegant and refined, and the terrace is truly delightful. This is the perfect option for those seeking traditional Galician cuisines at value-for-money prices.
Casa Marco Restaurant: traditional cuisine in Vigo
Casa Marco Restaurant stands out for the magnificent standard of service offered by its professional team and is well worth a visit whilst you are in Vigo. The food is prepared in traditional style, although with an elegant and modern twist. Its meat, vegetable and fish dishes are always of the highest quality.
El Temporal
This is another ideal option for dining out in Vigo, as it is only open from 8 p.m. onwards. El Temporal restaurant is located in the heart of this Galician city, serving dishes that combine classic recipes with contemporary ideas. The cuisine is Mediterranean with innovative touches, with curious twists guaranteed to surprise and delight diners.
Niño Corvo: one of the best options for eating out in Vigo  
Also located in the old city, this is another of the best options for eating out in Vigo. Market cuisine is the hallmark of this restaurant, with dishes based on locally sourced produce, but also with the influence of South American, Galician and also Asian cuisine. The aim of the culinary professionals at this eatery is to transport diners to another place, but always using first-class ingredients. In order to achieve this, each day they visit the city's markets in search of the very best produce.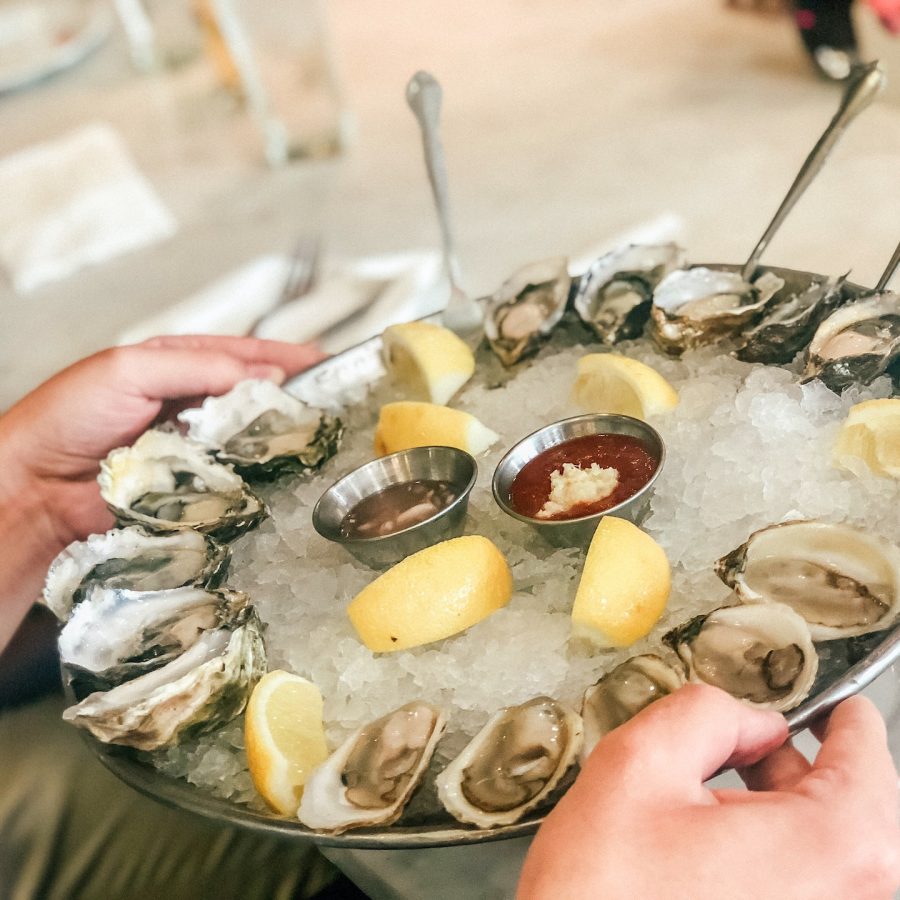 The Othilio Bar
Situated on Luis Taboada Street, The Othilio Bar also ranks among the city eateries not to be missed. This restaurant serves highly innovative dishes that stand out for their impeccable presentation and truly unique flavours. It is also noted for its industrial-style décor (with warm and welcoming touches).
As you can see, the choice of places to eat out in Vigo is wide. Each eatery serves a particular type of cuisine. All you have to do is consider your budget and decide what type of food you fancy in order to enjoy a magnificent gastronomic experience during your stay in the city. Fish and shellfish are the principal ingredients to be found in the majority of dishes, although, as you will have discovered, Vigo has lots to choose from, with something to suit all tastes.
What to see in Vigo
Recomendado por el equipo de: Hotel Attica21 Vigo 4****S Business & Wellness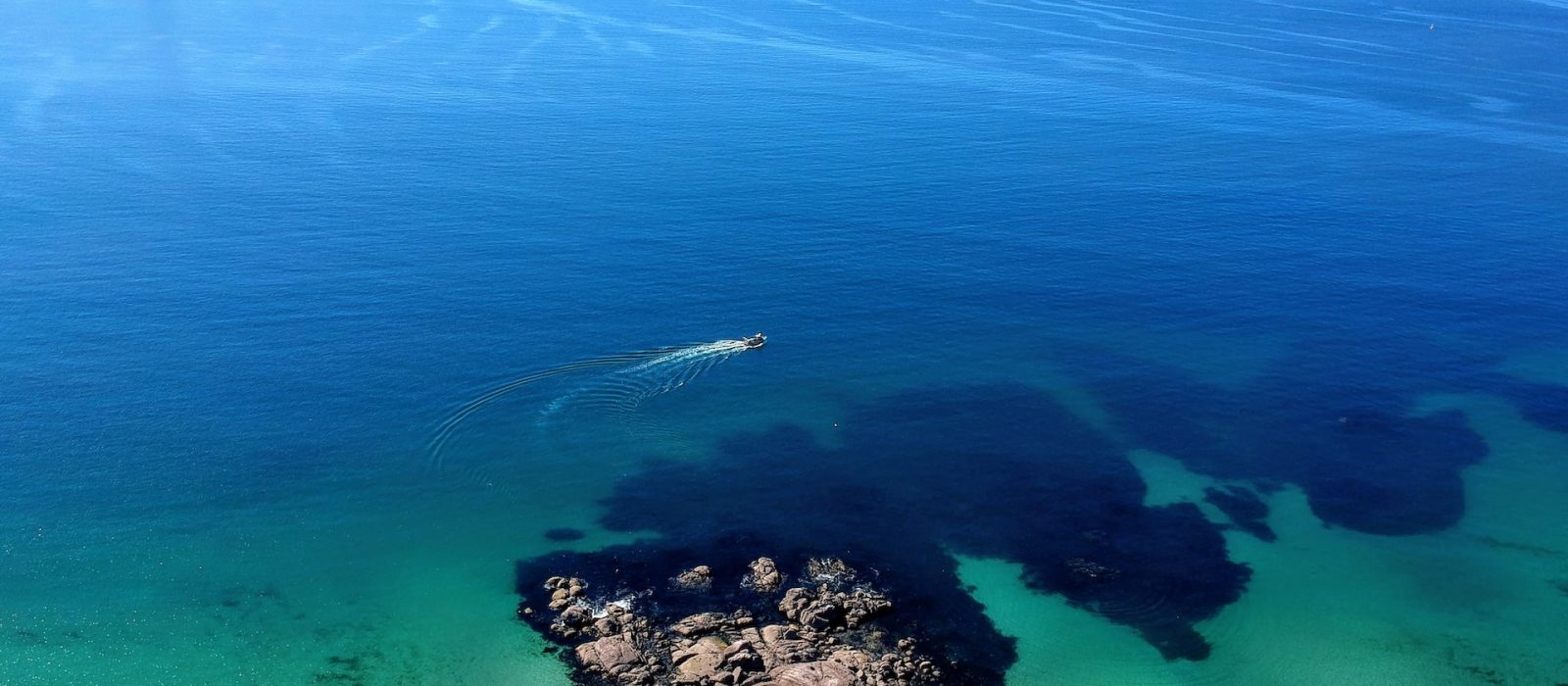 What to see in Vigo
Although in recent years Vigo has become Spain's Christmas capital, with illuminations that attempt to put even New York in the shade, the truth is that this tourist area of the Rías Baixas has many other attractions. Galicia's most populated city has lots to offer: discover everything you can do in Vigo in a day.
What to do in Vigo today
Shopping on Príncipe Street
Príncipe is a pedestrianised street that lies at the heart of Vigo's shopping district. You'll find footwear, jewellery, crafts and fashions from all the leading Galician brands. What's more, it's just a stone's throw from O Progreso, one of the city's most traditional markets.
Samil Beach
If you're staying at a hotel close to Samil beach, you'll be able to admire the magnificent views and even see the Cíes Islands. This one-kilometre long beach is great for families and a firm favourite with the residents of Vigo.
Discover the mechanical walkways on Gran Vía
The walkways were installed in 1945 on Gran Vía, another of Vigo's best-known streets. You'll be amazed by the brightly coloured walkways that lead from España Square to Urzáiz.
What to see in Vigo in a day
Noble buildings in the city centre 
If there's one attraction that is admired by everyone who visits Vigo, it has to be the city's noble buildings. A stroll around the city centre is an opportunity to view and photograph a number of buildings of this type, which make up one of the city's most emblematic sights.  
AFundación Headquarters

: home to Abanca's social foundation and is noted for its exhibition rooms and gardens.

Bonin Building

: standing on Arenal Street on the corner with Oporto Street, the most eye-catching feature of this building is its opulent Modernist decoration.

Former Rectory Building

: built in an eclectic and Classicist style, this building features a symmetrical composition. It is the only building on the street with a different alignment.
Co-cathedral of Santa María de Vigo
Known by the locals as the Collegiate Church, this is undoubtedly the most important temple to visit in Vigo. It was built in the early 19th century in the Neoclassical style, although its towers are Baroque. The interior houses the Christ of Victory, the most venerated image in the city. It can be visited from Monday to Friday from 9.30 a.m. to 1 p.m. and also on Saturdays and Sundays between 6 p.m. and 8.30 p.m.
Constitución Square
Constitución Square is one of the most iconic in Vigo and well worth a visit. Access is easy from Princesa Square. The Galician autonomous government (Xunta de Galicia) has declared Constitución Square a Historic Site. Forming a perfect rectangle, it is surrounded by historic stone buildings and presided over by the former City Hall.
What to do in and around Vigo
The Port of Vigo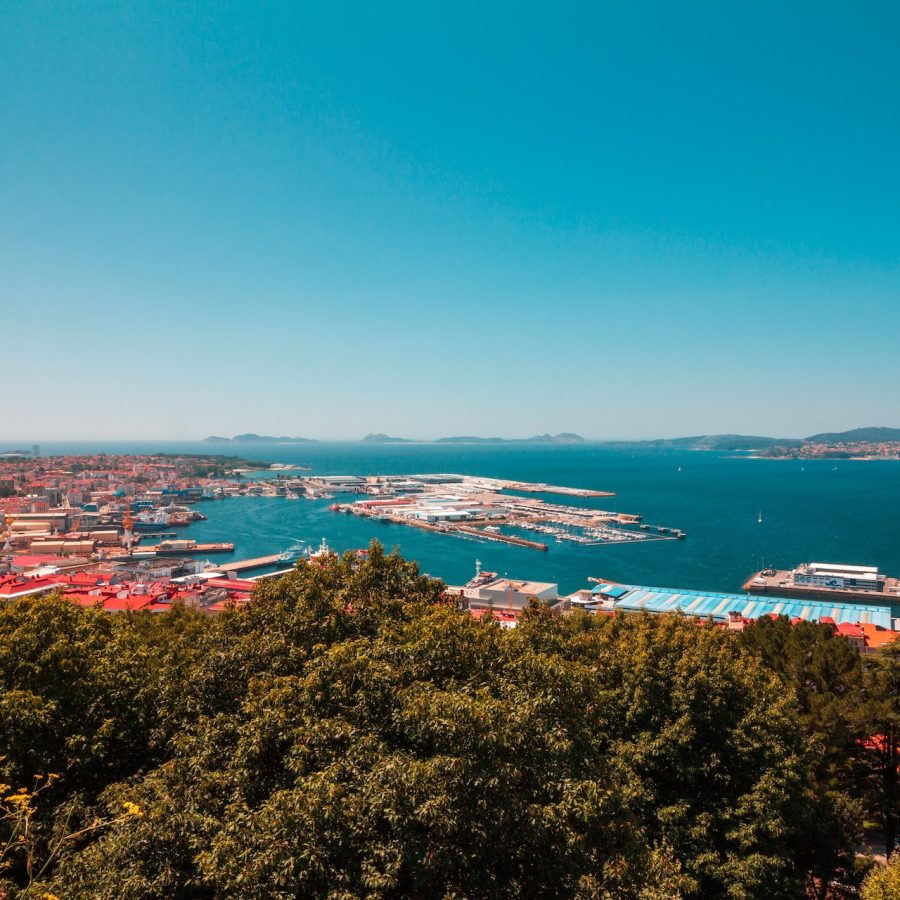 The marina is another of Vigo's many attractions, running along Beiramar Avenue, where you can also see part of the fishing port, one of the largest in the world. In addition to boats and yachts, the marina is also the site of a number of eye-catching sculptures, a few of which are listed below:
The Monument to Jules Verne.
You can also take a boat trip around Vigo Ria from the port. The trip also includes a tasting session of one of the local delicacies: mussels.
Porta do Sol
Surrounded by imposing monuments, one of the local landmarks is the sculpture of the Merman, symbolising the fusion between man and the sea. Another must-see in Porta do Sol is Princesa Square, with the Angelote Fountain in its centre (considered to be one of the city's oldest monuments). There are also various street cafés where you can relax over a drink.
Discover Vigo's gastronomy
The local gastronomy is always one of the greatest attractions for tourists. Eating out in Vigo is a great opportunity to enjoy the finest seafood caught freshly from Vigo Ria offering excellent value for money. What's more, you should also experience the local custom of enjoying a delicious appetiser, going for tapas or feasting on succulent char-grilled meat at the weekend.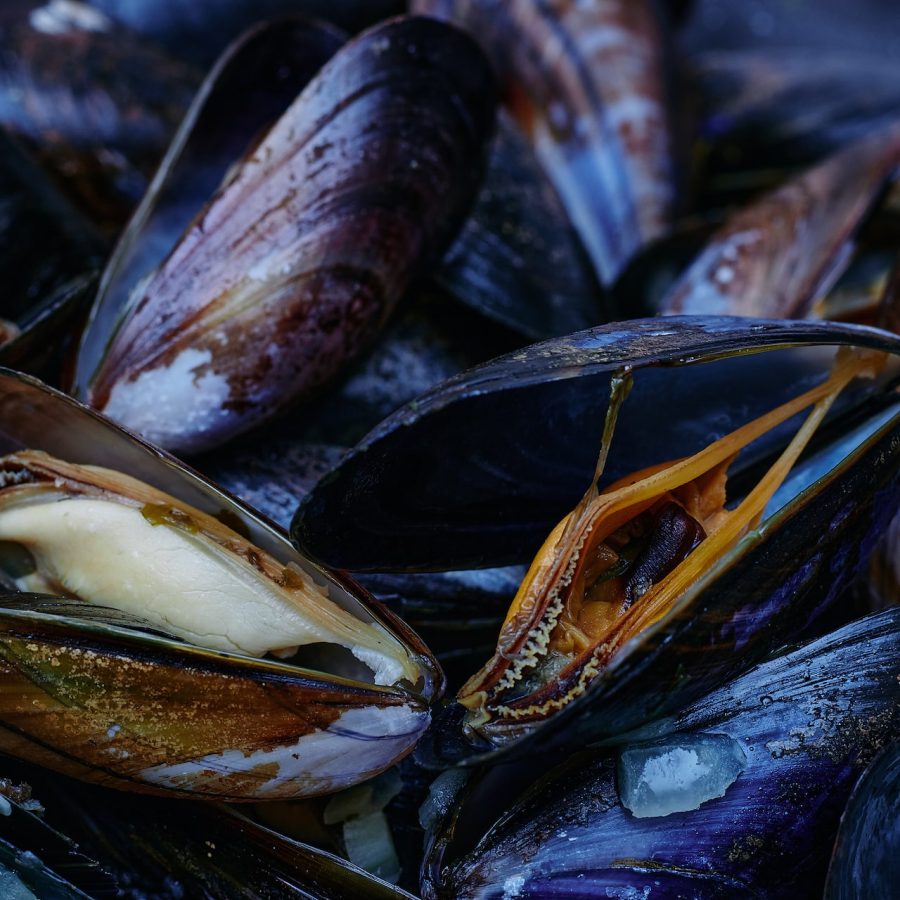 These are the absolute musts when visiting Vigo in a day. As you can see, there's something to please all types of tourist. So if you're visiting the city, make sure you take good note and enjoy an outstanding cultural, tourist and gastronomic experience in Vigo.
Where to have breakfast in Barcelona?
Recommended by the team of: Hotel Attica21 Barcelona Mar.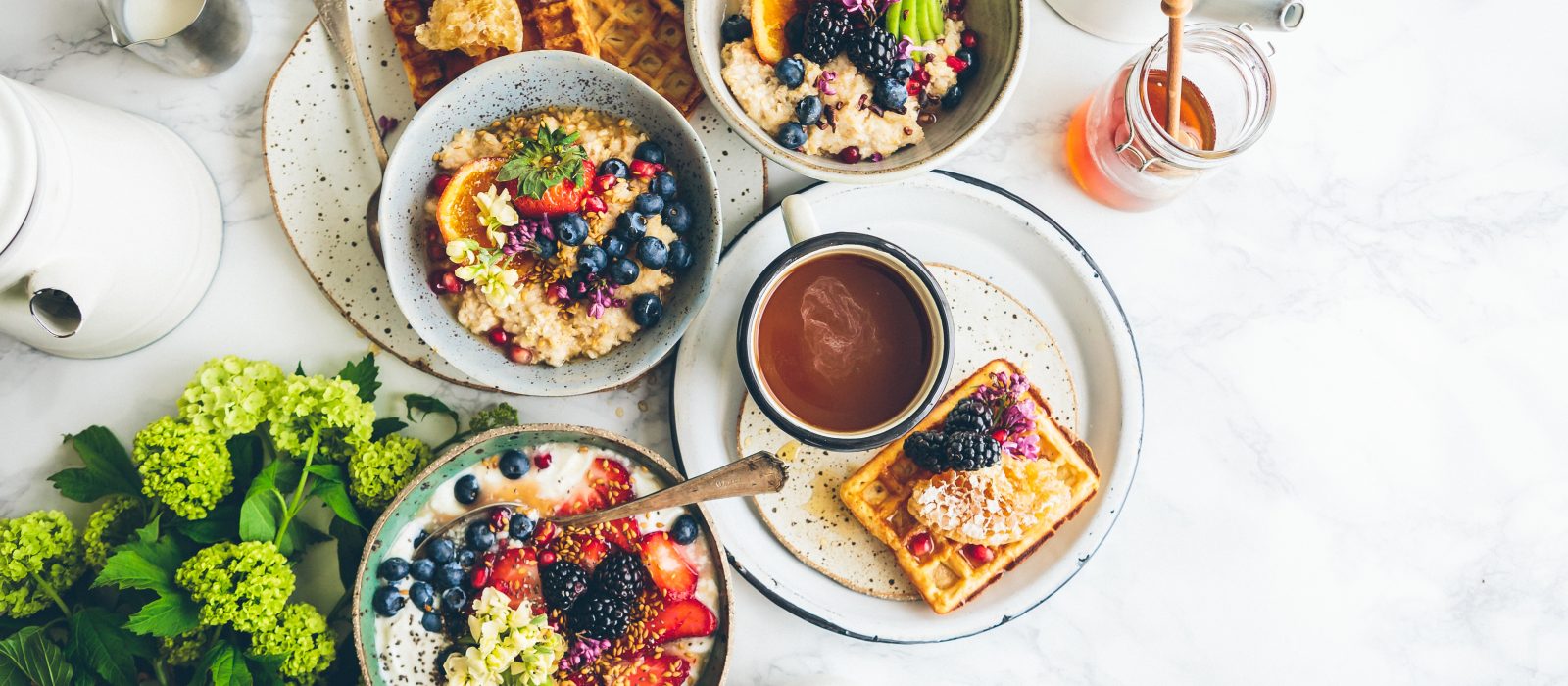 The best places for breakfast in Barcelona
Barcelona is one of Spain's most popular cities. Millions of visitors flock to the city each year to enjoy its outstanding tourist attractions and Catalonia's delicious gastronomy. If you're heading out from your hotel in the morning to explore the city, we're sure you'd like to know the best places for breakfast in Barcelona. What follows is a list of the best eateries for you to visit and savour a hearty breakfast. However, there are also hotels with coffee shops serving breakfast in Barcelona just a short distance from the beach, such as the Hotel Attica Barcelona Mar, which stands just 200 metres from the beachfront and where you can choose from two types of breakfast: buffet or American style. You can also have a coffee and a selection of pastries to start your day of sightseeing in Barcelona. There's nothing better than breakfast with sea views, is there?
Cafetería Palmer: XL sandwiches for breakfast in Barcelona
This coffee shop opened in 1994 and has become a popular meeting point for cyclists who gather there for breakfast after an early morning race. Here you can enjoy the excellent Novell coffee, XL sandwiches made with bread from the Sierra bakery and filled with cooked meats and cured bull telúrico sausage. Speciality sandwich fillings include sausages and cheese, canned sardines, pressed boar head and sobrasada sausage. The coffee shop is located in Plaza de Santa Madrona and the nearest metro station is Plaça Espanya.
Daniel Café Restaurant
Run by French chef Daniel Brin, this is one of the best places for breakfast in Barcelona. Here, delicious butter croissants are baked on the premises. This café is also famous for its poached eggs and French and potato omelettes, made with Calfa eggs.
Secrets by Farga: breakfast brunch in Barcelona
Brunch is today more fashionable than ever, and Barcelona offers numerous eateries where this successful combination of breakfast and lunch is served. The brunch at Secrets by Farga includes eggs on toast (veggie, Iberian and Nordic) or toast (topped with smoked salmon and eggs benedict, cured Iberian ham with poached egg or mushrooms and wild green asparagus). Last but not least, there is a selection of healthy bowls: (chia with mango, ginger, chia with strawberry and banana or fresh fruit). The coffee is also excellent, and customers can choose between cappuccino, americano, flat white, batch brew, chai latte and matcha latte.
Caravelle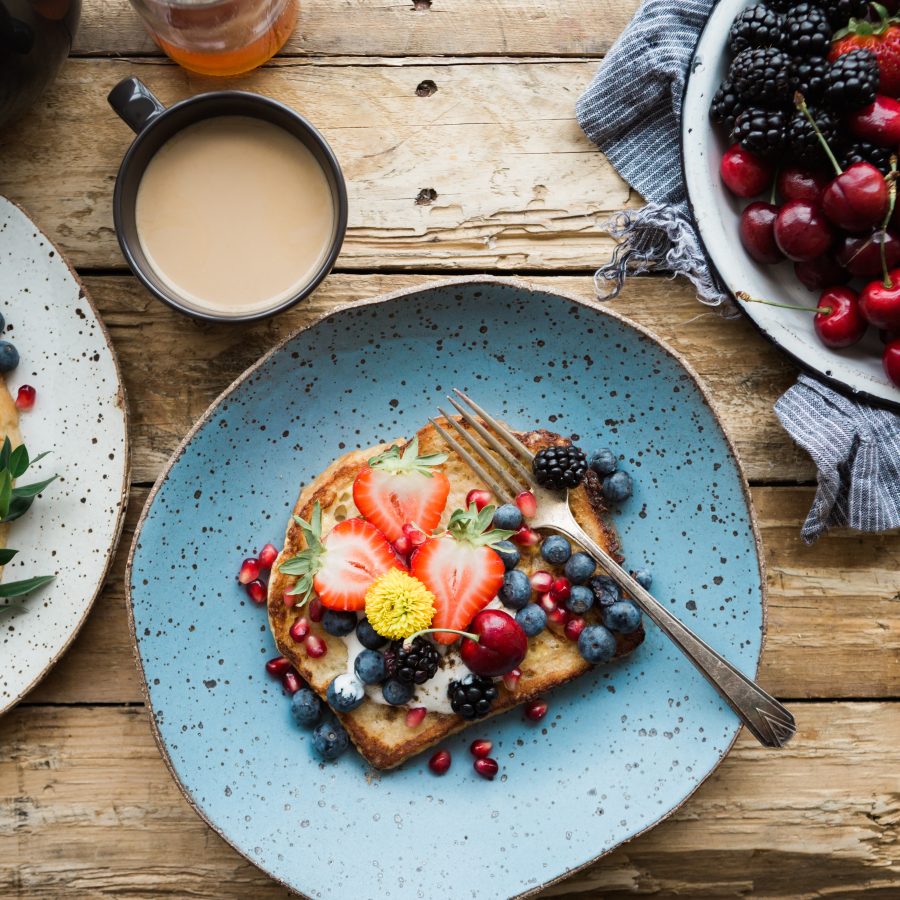 Caravelle is another great place for breakfast in Barcelona, and is also famous for its brunch. This breakfast option includes a selection of bowls, toast made with sourdough bread and topped with two farmhouse eggs, creamy baked eggs, cauliflower and lamb shawarma and freshly baked cookies for those with a sweet tooth. As for the drinks, there is a wide selection of beers, smoothies, coffees and lemonades.
Picnic in Born: one of the best places for breakfast in Barcelona
Situated in the heart of the Born district, Picnic is another of the best places for breakfast in Barcelona. Its brunch menu is available seven days a week and features a huge selection of sweet and savoury dishes, as well as a wide choice of cocktails. If you come here for breakfast in summer, don't forget to order the Sweet Iced Tea or Pink Lemonade.
Tartela
Tartela is another great place for breakfast in Barcelona. It doesn't matter whether you prefer sweet or savoury options, here you will find the best of both worlds. Check out the pastries and cookies if you have a sweet tooth, while those preferring savoury options will enjoy the sandwiches, quiches and egg dishes. All the products are made using traditional methods in the bakery. There are four brunch options: Catalana, Healthy One, Continental and Just 4U – all healthy, attractive and satisfying. Tartela is open from Monday to Saturday.
Giuletta Café
Situated in Plaça Tetuán, this coffee and cake shop features a bucolic décor and a family atmosphere. In summer, we recommend enjoying breakfast on the terrace. Here you'll find sandwiches (made with different types of bread and a choice of fillings), bagels, savoury tarts, toast with toppings, sandwiches focaccia, porridge, crêpes, pancakes and a choice of cakes. As for the drinks, highlights include the top quality El Magnífico brand coffees, as well as freshly squeezed orange juice and teas.
Honest Green: a delightful spot for breakfast in Barcelona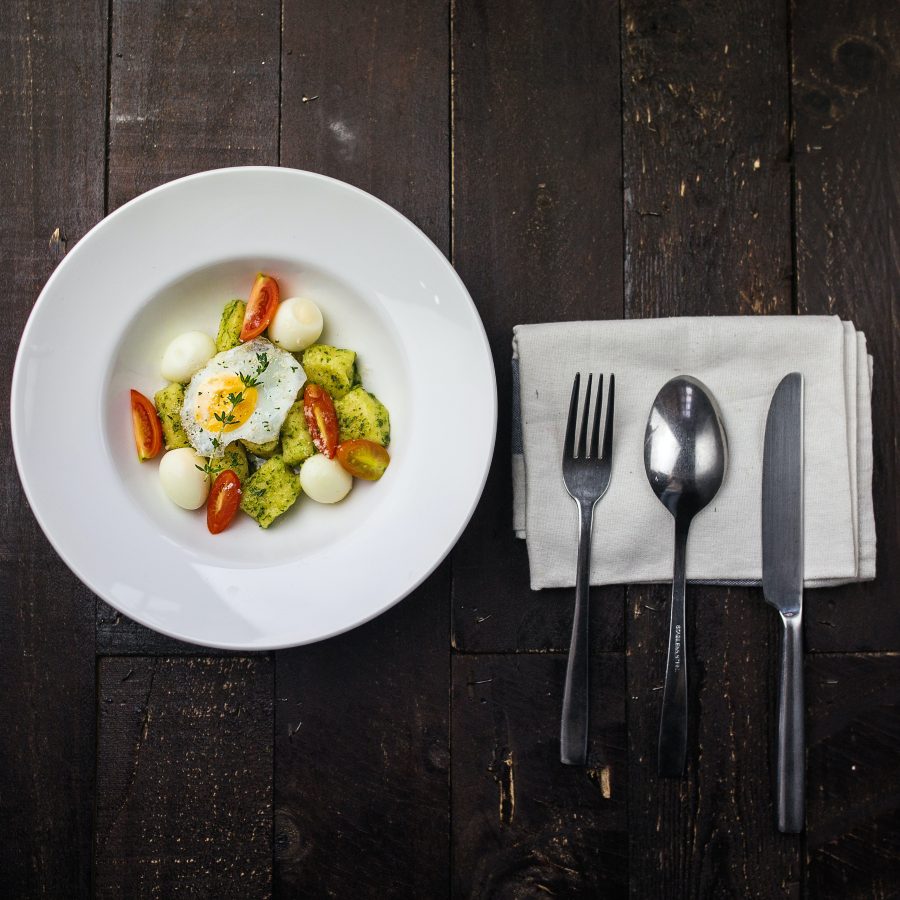 Another excellent place for breakfast in Barcelona is Honest Green, which has several establishments around Barcelona. As the name indicates, green is the characteristic colour of its dishes, a clear indication that its dishes are 100% healthy options. The breakfast menu includes toast with toppings, pancakes and burritos, a choice of bowls and beverages such as freshly squeezed orange juice with ginger, coffee and a selection of teas.
These are just some of the best places for breakfast in Barcelona that have become fashionable in recent years. As you can see, brunch is fast becoming one of the trendiest options (especially at the weekends) for breakfast in Spain's largest cities and Barcelona is no exception. Indeed, this is a cosmopolitan city where enjoying a great breakfast is easy thanks to the large number of establishments that offer delicious options.
What to see in Barcelona in a day
Recommended by the team of: Aparthotel Attica21 Vallés.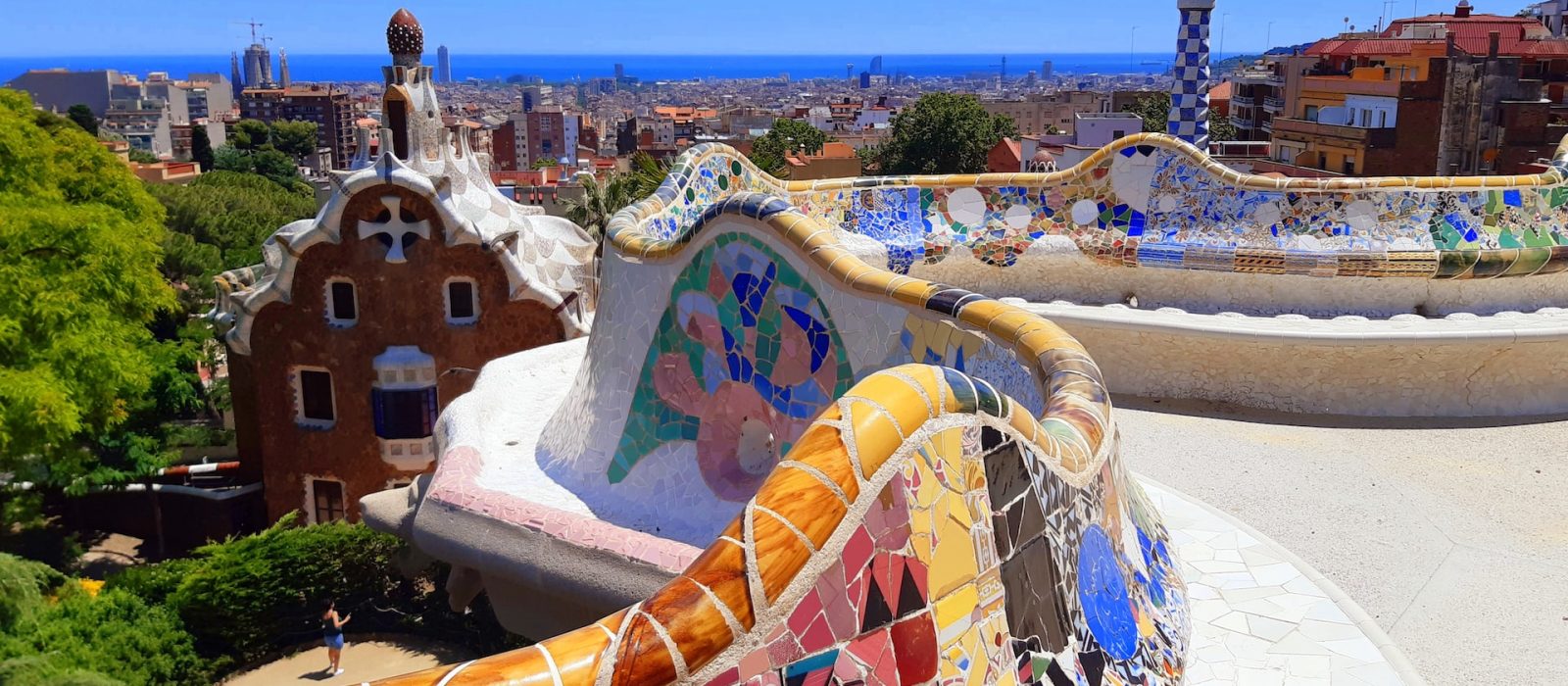 Barcelona in a day
Barcelona is a city that is open to the world: lively and welcoming, it draws people from around the globe. There is definitely a wealth of things to be discovered on a visit to Barcelona, including history, traditions, architectural heritage, culture, gastronomy and beaches.
The city's mild climate makes it the perfect destination for visiting at any time of year, without missing out on any of its delights. It's always a good time to stroll around the streets of the historic quarter, enjoy a shopping trip, visit the city's museums or savour its traditional dishes.
What to visit in Barcelona in a day
There are so many things to see in Barcelona in a day that it's impossible to mention them all. However, here are the principal landmarks of Barcelona that no tourist to the city should miss.
1. Sagrada Familia
Antonio Gaudí's unfinished temple continues to surprise and delight everyone that visits this Modernist masterpiece with its seemingly impossible forms and shapes. You are advised to schedule your visit for first thing in the morning before the queues start to form, especially if you only have a day to visit Barcelona.
2. Güell Park
This public park is another of Gaudí's creations. Perched on a hilltop, in addition to the coloured mosaics and staggered terraces, it offers magnificent panoramic views of Barcelona.
3. Paseo de Gracia 
Continuing with the works by Gaudí, on this avenue stand two of the city's best-known buildings: La Pedrera and Casa Batlló. Both boast colourful façades and terraces overlooking the city.
4. Catalunya Square
This square stands between the Ensanche district and the historic quarter, but also connects one of Barcelona's principal shopping streets, El Portal del Ángel, with Las Ramblas.
5. Las Ramblas
Possibly the busiest street in the city, this is an absolute must on your one-day visit to Barcelona. It is famous for the flower stalls and street artists such as painters and living statues and is lined with bars and restaurants as well as numerous sites of interest, such as Canaletes Fountain, El Liceo Theatre, the Wax Museum and La Boquería Market.
Other places not to be missed when visiting Barcelona in a day  
6. Columbus Monument
At the far end of Las Ramblas, heading for the sea, stands the Columbus Monument, with a viewpoint situated at a height of 60 metres.
7. Gothic Quarter
If you're feeling a little overwhelmed by the countless options this city offers and you're not sure what to see in Barcelona in a day, this is an absolute must. A stroll around its maze-like streets is like taking a journey back into the city's history.
Here you will also find another of the must-see attractions: the Cathedral of La Santa Creu i Santa Eulàlia. This temple is not to be confused with the Basilica of Santa María, known as "the Cathedral of the Sea", situated in the Born district.
8. La Barceloneta
This is the former seafaring district, site of Barcelona's best-known beaches. From here, visitors can take the cable car up to the Mirador del Mar and admire the spectacular views of the port from this lookout point.  
9. La Ciutadella Park and the Triumphal Arch
This is a natural space with gardens, monuments and a spectacular waterfall. It was built on the occasion of the 1888 World Exhibition and the Triumphal Arch marked the entrance to the site.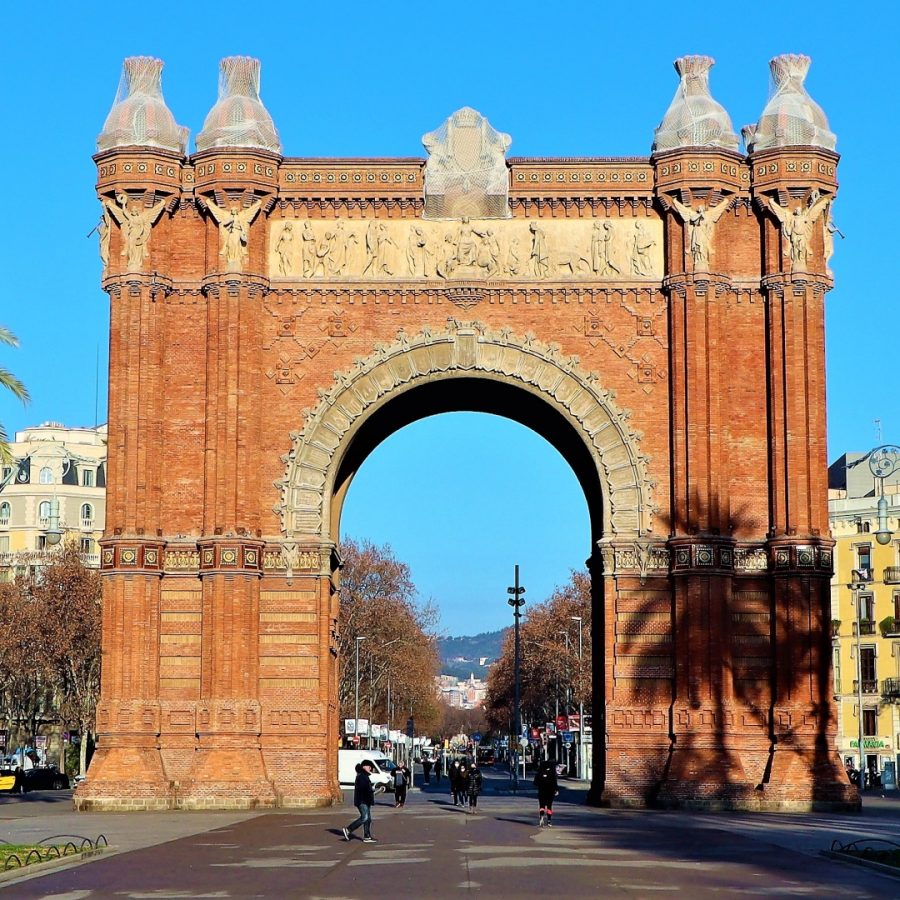 10. Montjuïc
Montjuïc Mountain and its surroundings are one of the most popular tourist attractions for a day in Barcelona. It's also well worth going to Plaza de España to admire the Magic Fountain and the impressive stairway that leads to the National Museum of Contemporary Art (MNAC).
Montjuïc is a large park with gardens and sports facilities, where visitors can also explore the Pueblo Español open-air architecture museum, the Castle and much of the Olympic Ring.
Where to stay when spending a day in Barcelona
Occupancy rates in Barcelona tend to be high throughout the year, which sometimes makes it difficult to find accommodation that meets particular needs and budgets, especially for occasional overnight stays.
One good option is to look for properties on the outskirts of the city, such as in the area of Sabadell. This town is just 25 km outside Barcelona and has a large number of hotels and aparthotels situated close to the main roads and railway stations with train connections to Barcelona. This will not only enable you to enjoy your day out in Barcelona, but will also guarantee a good night's rest in a residential area with all the comforts and facilities these types of accommodation can offer.
What's more, if you have time, you can take advantage of the opportunity to discover some of the sights close to your hotel. Places to visit in Sabadell include the following: 
Catalunya Park

where visitors can take a boat trip.
The Miquel Crusafont Catalan Institute of Palaeontology, which houses a magnificent

collection of fossils

.

Can Feu Castle.
You can also visit Terrassa and admire its Modernist heritage. In addition, nature lovers should visit the Sant Llorenç del Munt i l'Obac Nature Park or take a cable car ride up to Montserrat massif.
Best restaurants in Sabadell
Recommended by the team of: Hotel Aparthotel Attica21 Vallés.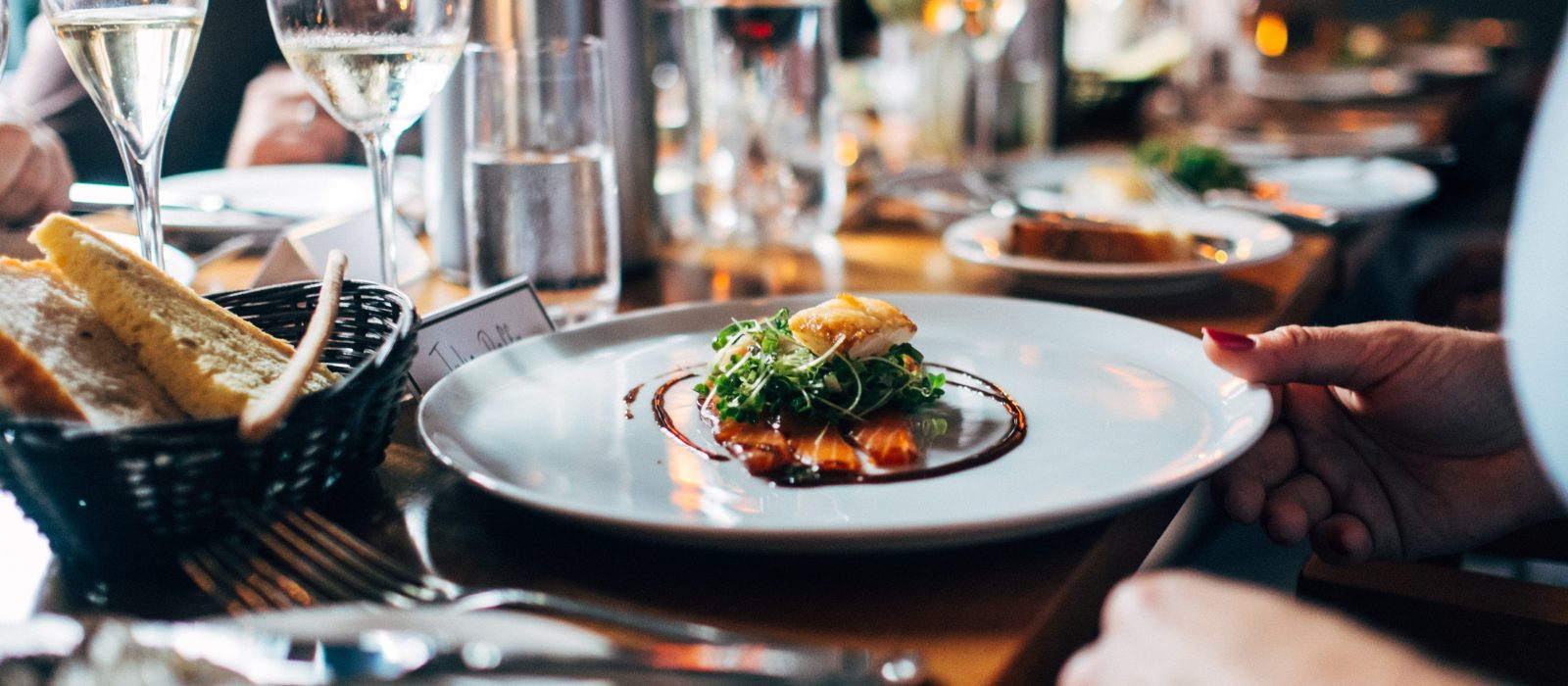 Restaurants in Sabadell
Sabadell is one of the most attractive areas to visit when you're in Barcelona. Together with Tarrassa, it is the co-capital of the Vallés Occidental region. Not only does it boast a wealth of tourist attractions and countless leisure options, but it also has a number of iconic restaurants serving the traditional cuisine of Catalonia.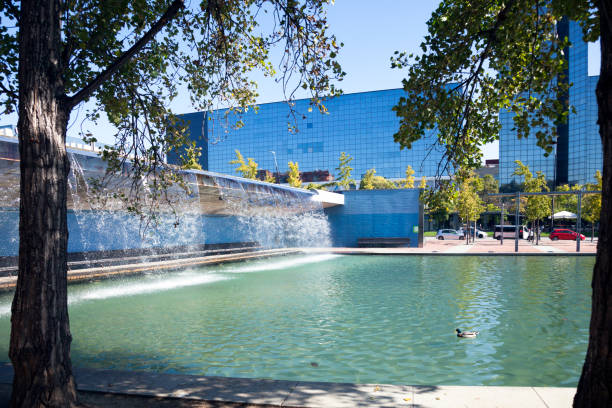 Eating out in Sabadell: savour the finest flavours of Catalonia!
If you're looking for the best restaurants in Sabadell for an unforgettable meal, then take note of our recommendations. Sabadell, which is part of the province of Barcelona, has an extensive gastronomic offer with something to suit everyone, even the most demanding gourmets.
El Celler: one of the recommended restaurants in Sabadell
One of the best restaurants in Sabadell with a long-standing tradition in fine dining, is El Celler. This iconic restaurant, run by the Bernils family, is located in the Vallés area, and is easy to access if you're staying at a property like the Aparthotel Attica 21.
El Celler is located in a welcoming masía or country house and serves dishes of outstanding quality. At El Cellar, the aim is to leave you with a desire to return and lasting memories of its excellent cuisine, which is always being enhanced with new techniques.
La Capella: one of Sabadell's most iconic restaurants!
La Capella is one of Sabadell's best-known restaurants, situated in the lively Can Gambús Park. A prime location that means that you can enjoy a relaxing stroll around the park either before or after your meal.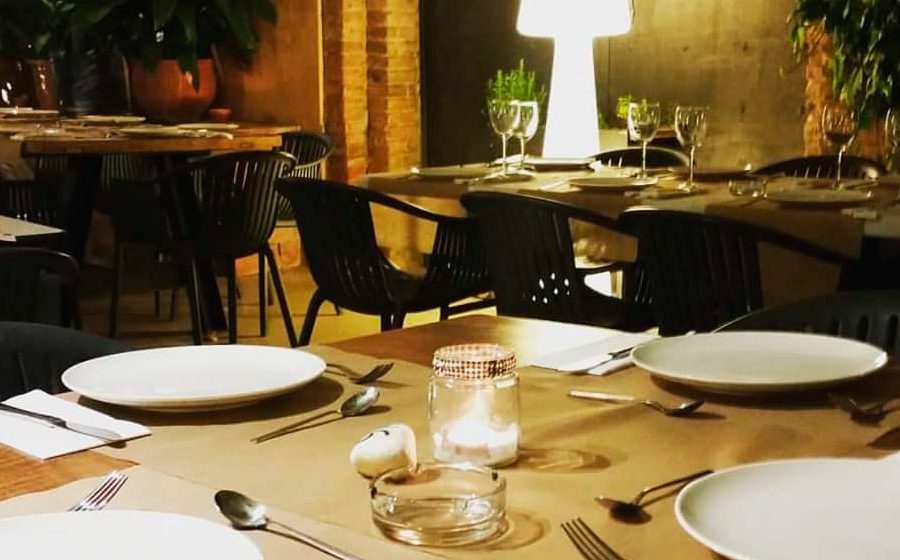 La Capella is located in a former chapel, and today it is one of Sabadell's most popular and fashionable eateries, yet it conserves all the charm of a renovated chapel. This restaurant specialises in vegetarian dishes, although the menu also features a selection of meat and pasta dishes. There is also a set menu every day!
For younger diners, there is a specially prepared play area so families can spend a memorable evening together.
Cingle: a paradisiacal setting
Apart from its delicious food, the best thing about Cingle is its prime location in Vacarisses with the Montserrat Massif as a backdrop. This is an idyllic spot for enjoying a meal in Sabadell! This popular restaurant is always busy and follows the traditional of Catalonian cuisine, but always offering a wide variety of dishes.
You can eat in the dining room, but also on the terrace or in the courtyard.
Heura, a restaurant with the very freshest flavours  
What makes Heura one of the best choices for eating out in Sabadell is that it serves local cuisine based on traditional dishes made with ingredients straight from the market. The restaurant's menu changes with the seasons, so you won't find the same dishes in winter and in the middle of summer.
What's more, this restaurant only serves the freshest produce with authentic Mediterranean flavours. If you're looking for a unique and truly memorable dish, then don't forget to order the risotto or the sea urchins au gratin. They simply melt in the mouth!
Can Feu, a restaurant with a long-standing tradition
If you're looking for restaurants near Sabadell, then Can Feu is an absolute must. Originally a bar that opened back in the 1970s, it has gradually evolved into one of the classic names in Sabadell's gastronomic tradition:  the Villagrasa family.
Today, the latest generation of the family to run Can Feu prepares the very finest Catalonian cuisine with a modern twist, but always in accordance with the region's traditional flavours. House specialities include fish and shellfish dishes, and they also use produce from their own hatcheries. If you go there during the week, order the set menu – you won't go hungry!  
Dining out in Sabadell: head for Capritx!
Capritx is quite a small restaurant with just five tables. It's always busy, so if you're looking for somewhere to have dinner in Sabadell, make sure you book well in advance!   
Although Capritx has only been open for around a decade, it occupies the site of a former takeaway food business, founded by the grandparents of Capritx's current owners. This restaurant is very popular because it uses the freshest quality produce from the Vallés Occidental region. And the dishes are simply delicious!
El Rincón del Bierzo
Dining out in Sabadell at an affordable price and with quality dishes has never been easier: head for El Rincón del Bierzo, one of Sabadell's best restaurants. It is an ideal option located on the famous Passeig del Comerç.
Surprisingly, this restaurant serves traditional Galician cuisine! The house speciality is Galician-style octopus and is always much in demand! They also serve a selection of tapas which are perfect for an informal meal. However, remember to get there early or book beforehand, as it gets very full.
What to see in Terrassa
Recommended by the team of: Aparthotel Attica21 Vallés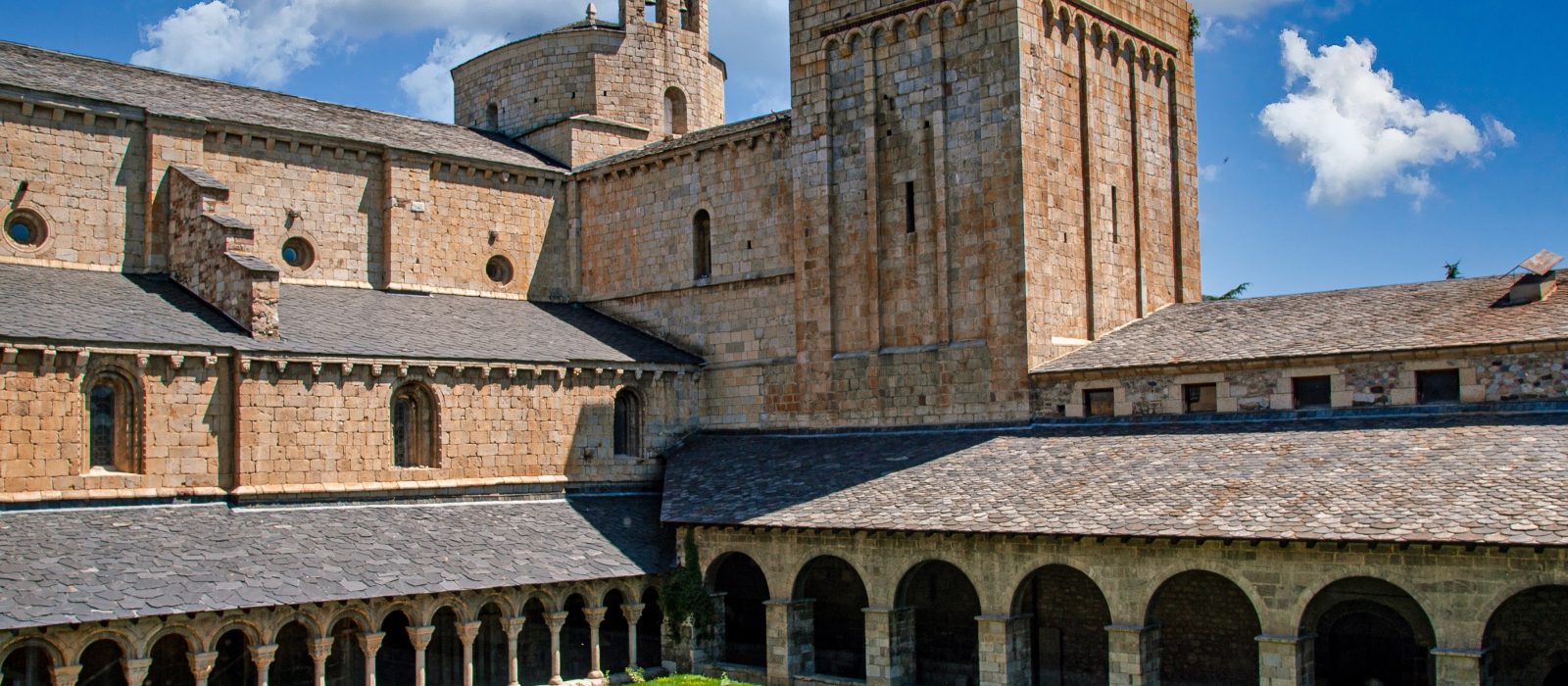 What to visit in Terrassa
In the 19th and 20th centuries, the Roman city of Égara became one of Catalonia's principal economic driving forces. At one time, there were more than 40 factories in the city, the majority related to the textile sector. Most of the Modernist buildings dating back to that period are still standing today.
Terrassa, situated some 35 kilometres outside Barcelona, is the capital of the Vallés Occidental region, which it shares with Sabadell. The municipality boasts a rich built heritage and an interesting range of cultural options. In fact, the town hosts a series of concerts, fairs and exhibitions throughout the year. 
What to see in Terrassa
Due to its rich history, visiting Terrassa is like taking a journey back in time. However, the city has managed to combine both past and present. Proof can be found in the Modernist buildings that today house museums and cultural centres, or the conservation of many of the chimneys from the former factories.  
1. Vallparadís Park
Stretching out for 3.5 kilometres, this is one of Catalonia's largest city parks. It runs through the city from north to south and is divided into various spaces, including a municipal swimming pool and a miniature train line. It is an ideal spot for visiting in Terrassa and enjoying a peaceful stroll, as it is far away from the hustle and bustle of the city.
2. Cartuja Castle
This 12th century castle is a great place to visit in Terrassa and is located in the centre of the city at the top of Vallparadís Park. In the 14th century, it ceased to be a stately home and was converted into a residence for monks. Today it houses the main facilities of the Terrassa Museum.   
3. Seu d'Ègara
Still in the park, just a short distance from the castle, visitors will find this medieval site that has been declared a National Monument. It is made up of three churches: San Pedro, Santa María and San Miguel.
La Seu conserves remains and the architectural styles of all the civilisations that have settled in this area throughout history. During the visit, you can admire exhibits from the days of the Iberians, as well as Roman columns and mosaics, Gothic altarpieces and the only Visigoth paintings in Europe.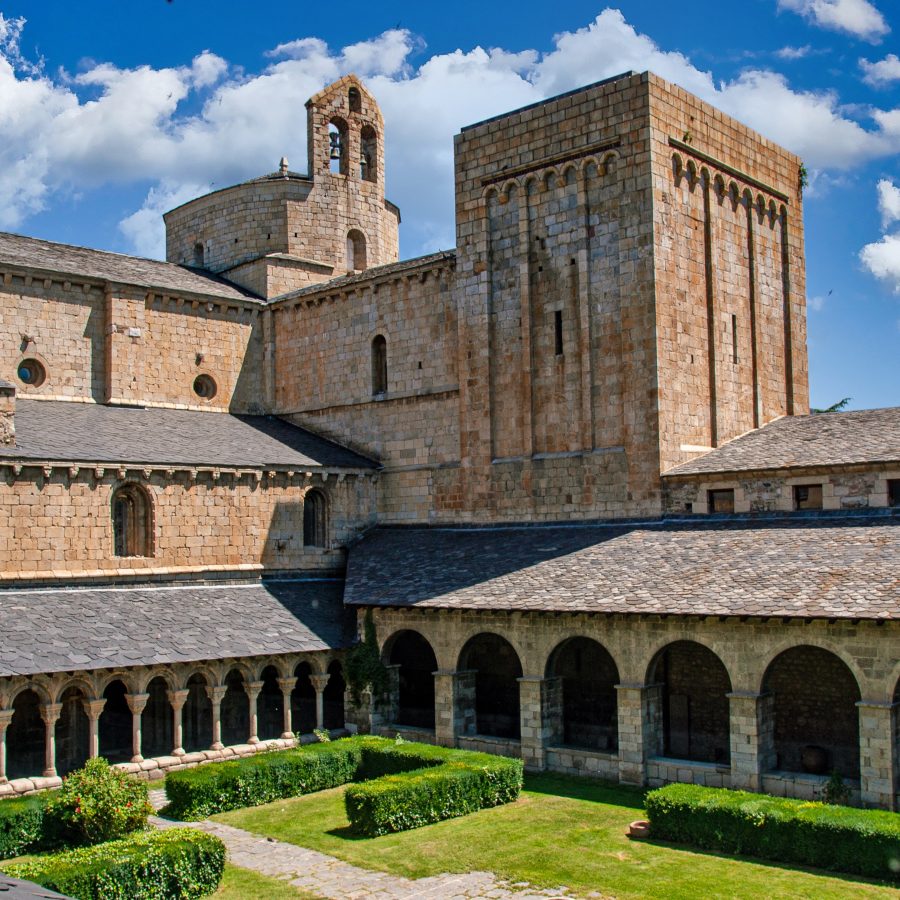 4. Historic Quarter
One of the must-see places when visiting Terrassa is its historic quarter with its fascinating streets and buildings.  
Espíritu Santo Cathedral

: built in the Late Gothic style, inside visitors can admire the outstanding Modernist chapel.
El Palau Tower

: standing in the old square known as

Plaza Vella

, this tower is all that remains of the former 12th century Palace-Castle. The square is full of street cafés, making it one of the liveliest spots in the city.
City Hall

: a Neo-gothic style building designed by the architect Lluís Muncunill.
Alegre de Sagrera House-Museum

: the former home of the textile manufacturer Joaquim de Sagrera that still conserves the original murals and stained glass windows. Here, visitors can learn about the life of the bourgeoisie in the late 18th and early 19th centuries.
La Independencia Market

: one of the city's historic buildings that today houses Terrassa's municipal market.
Principal Theatre

: another of the buildings that forms part of the city's historical heritage.
5. Masía Freixa
One of the finest sites to see in Terrassa is this building in the style of Gaudí designed by the architect Muncunill. The owner, Josep Freixa, decided to convert his textile factory into a second home. The interior still contains the original furniture from the dining room and study. Today, this masía houses the Municipal Tourism Service and Catalonia's Industrial Tourism Network.
Visitors can enjoy a walk around the building in San Jordi Park, which also features a Modernist design. This open space includes a picnic area and amphitheatre.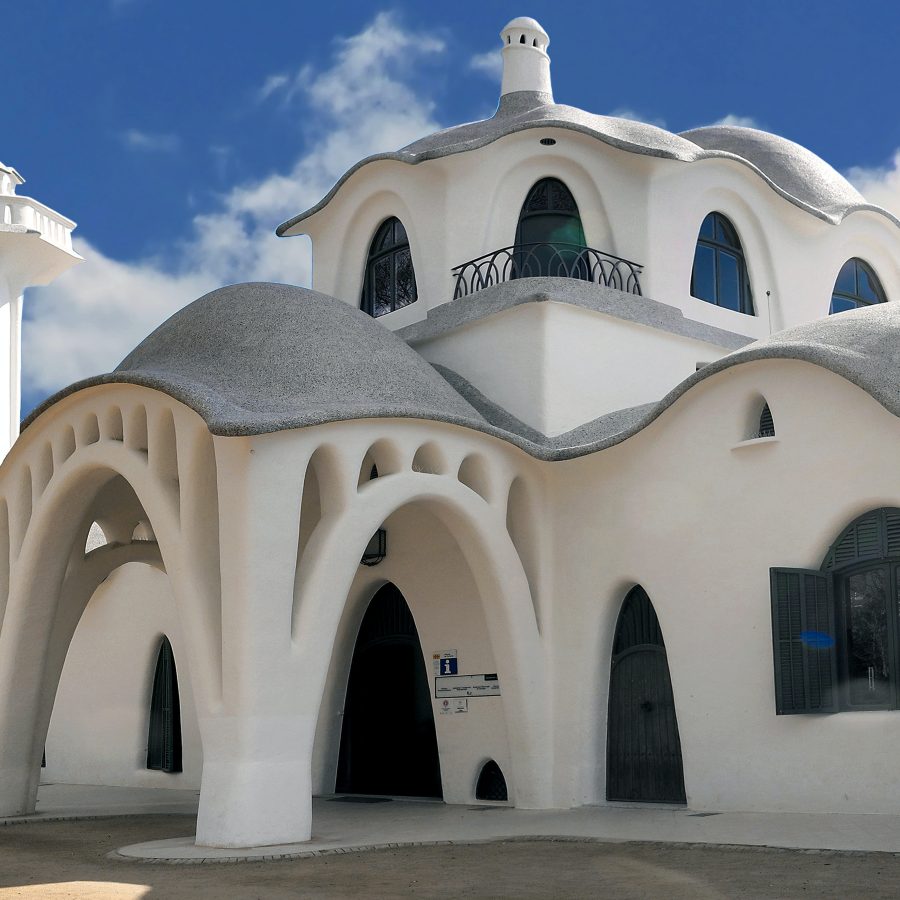 6. Catalonia National Museum of Science and Technology 
The museum, housed in a former textile factory, not only stands out for its Modernist architecture, but also for its exhibitions, not to be missed if you are visiting Terrassa. One of them includes historical exhibits related to industrialisation and also provides an insight into the production of wool. Another exhibition describes the origin of the universe and includes an experience in the planetarium.
7. Textile Museum and Documentation Centre
Terrassa was a major centre for textile production and therefore a visit to the museum dedicated to this activity is a must. The museum not only describes the history of this industry, but is also home to a large collection of textile items from various countries.
What to see near Terrassa
Choosing a hotel close to the main roads in and out of the city makes it easy to visit other cities such as Barcelona and Sabadell as well as places not to be missed near Terrassa such as the Miniature Catalonia theme park and Güell Industrial Colony (both located half an hour outside the city).
Terrassa also boasts a spectacular natural setting, with attractions such as the Montserrat Massif and the Sant Llorenç del Munt i l'Obac Nature Park. Hiking lovers will find various routes that will enable them to discover part of Catalonia's Romanesque heritage.
The Best Restaurants in La Barceloneta
Recommended by the team of: Hotel Attica21 Barcelona Mar.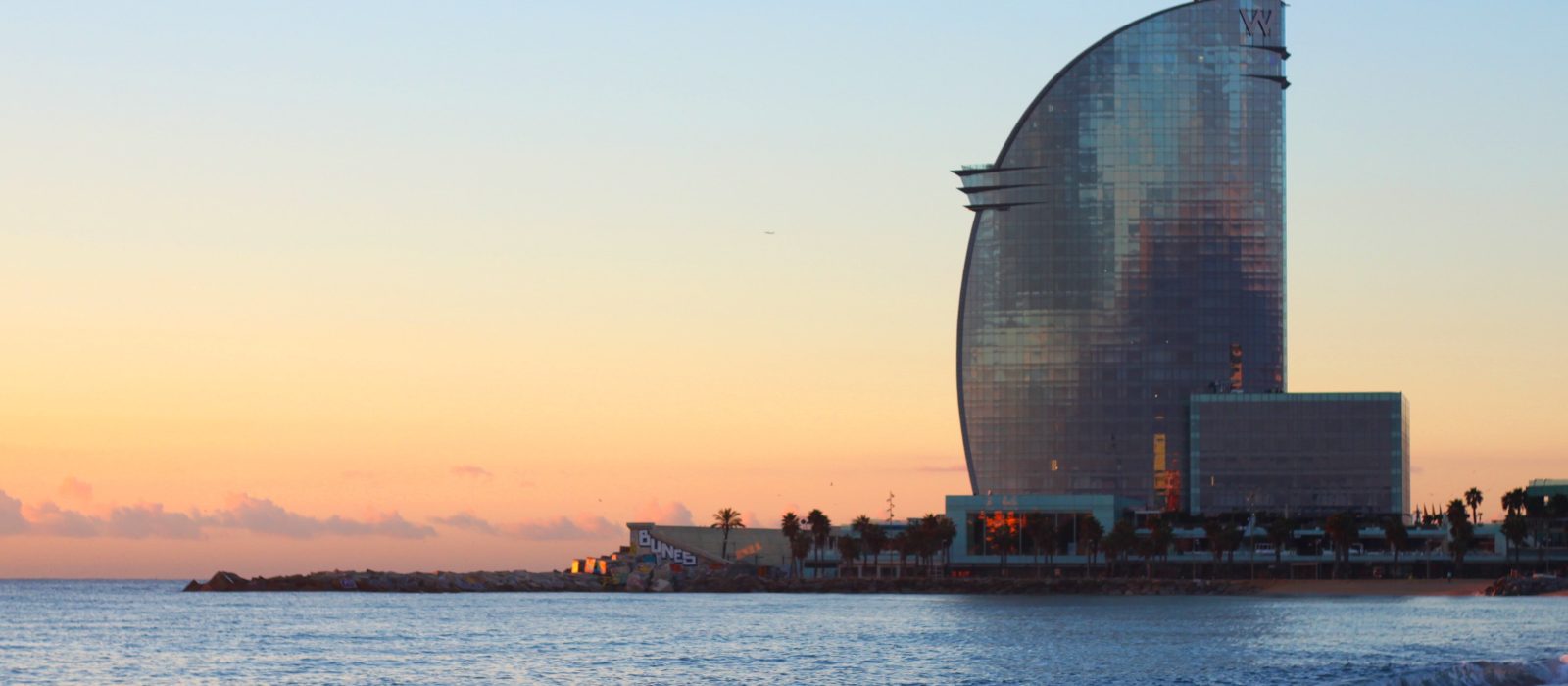 The best restaurants in La Barceloneta
If you're visiting Barcelona, make sure you visit its most seafaring district, home to a wide range of gastronomic options. But if you still don't know where to eat in Barcelona, then head for the area known as La Barceloneta, where you'll find ideal restaurants to suit all tastes. And the backdrop is simply amazing!
Restaurants with charm in Barcelona
La Barceloneta is not only Barcelona's most seafaring district, but also one of the most traditional. It's the perfect choice for an unforgettable day out, and of course, for sampling the very finest Catalonian gastronomy. However, La Barceloneta is not only a great place for enjoying local fare, but there are also numerous restaurants serving traditional Spanish and international dishes.  
That's why La Barceloneta is one of the best areas for eating out in Barcelona. You'll find several restaurants on the sea promenade itself, but also in the surrounding streets.
1881 Per Sagardi: one of the recommended restaurants in Barcelona  
1881 Per Sagardi is one of the recommended restaurants in Barcelona due to its magnificent sea views and prime location next to the port. It is part of the Catalonia History Museum and the menu features a wide selection of rice, fish and shellfish dishes prepared using traditional Basque Country recipes.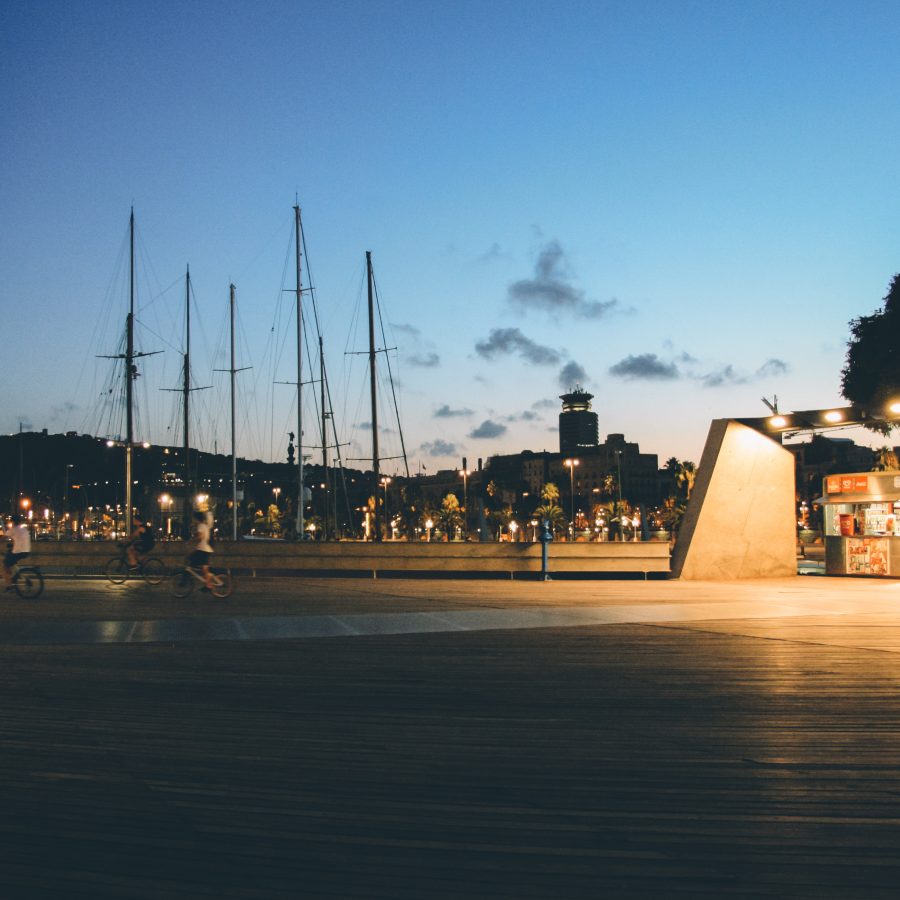 You'll also find
hake barbels and char-grilled cod
and even aged beef
vaca vieja
for authentic gourmets.
7 Portes: one of the most attractive restaurants in Barcelona
7 Portes is not only one of the most attractive restaurants in Barcelona, but it is also one of the oldest in the city. So if you're looking for somewhere to eat in town and you'd like to try the finest traditional dishes of Barcelona, then the 7 Portes restaurant is just what you're looking for.   
The seasonal rice dishes are an authentic delight, as well as the truffle cannelloni and of course the cod fritters, the house speciality.  
Maná 75
Lovers of paellas and rice dishes should head for Maná 75, in La Barceloneta. This attractive and spacious restaurant, furnished with round tables, can cater for large numbers of diners. Although rice dishes are the house speciality, don't forget to try the shellfish and fish dishes and the selection of tapas.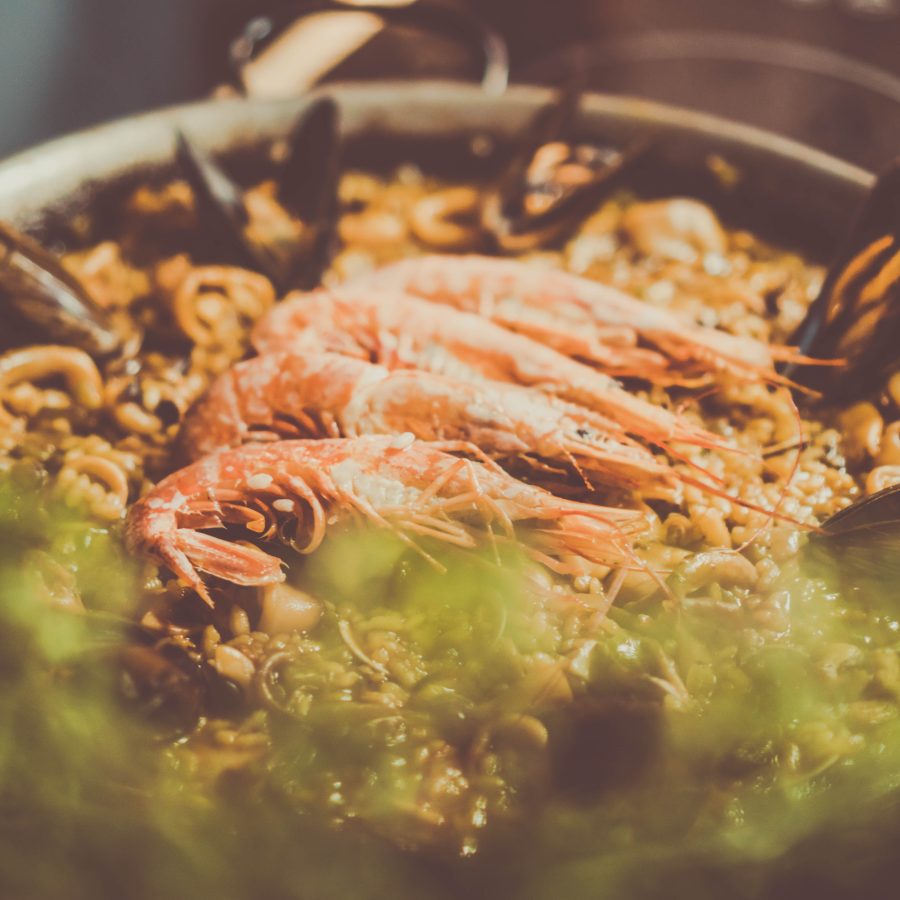 And best of all? Dine at the restaurant on one of the jazz evenings! Book a table inside or on the terrace and relax over a delicious dish to the accompaniment of some great sounds.
FOC Barceloneta
Why not venture out of your hotel in Barcelona and take a relaxing stroll down to the FOC Barceloneta restaurant? It's situated right on the beach! If you love Latin American cuisine, then this is the restaurant for you. The dishes are prepared from the very freshest produce and always with a colourful and contemporary twist.
FOC is the perfect choice after an early start to your day and a trip to the beach, before enjoying lunch in a restaurant with charm in Barcelona and heading back to the beach for a rest.  
Cafetería Attica Bar: one of the best restaurants near La Barceloneta
Take advantage of the opportunity to spend a few days relaxing at the hotel Attica 21 Barcelona Mar. Here you'll find comfortable rooms and a coffee shop serving a choice of dishes to be enjoyed in an elegant and laid-back setting. Pair any of the dishes on the menu at the Attica Bar with one of the wide choice of cocktails, or a traditional coffee or infusion.
What's more, you can enjoy the comfortable rooms in a prime location in Barcelona, just a few steps away from the beach!
Can Sardi, experts in Catalonian cuisine
One of the recommended restaurants in Barcelona serving a menu of dishes made from the very freshest ingredients. Can Sardi is not only renowned for its traditional Catalonian fare, but also for the typical dishes of Sardinia. The pasta dishes, prepared in traditional style, fish and shellfish are all simply exquisite.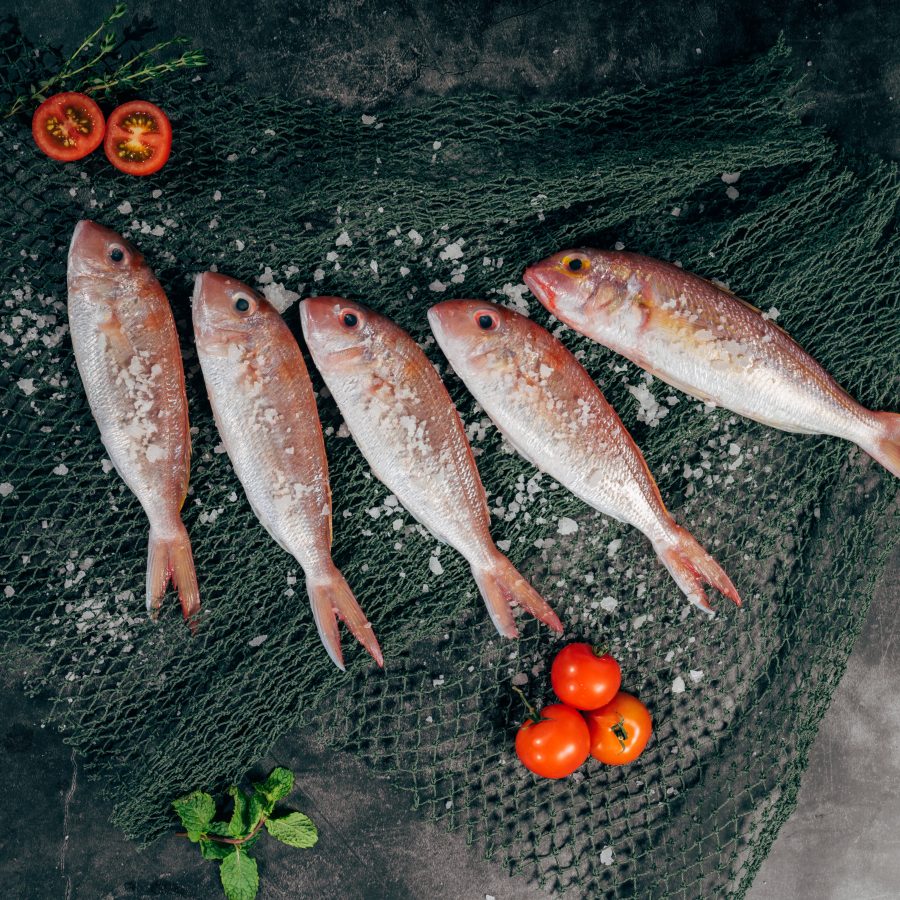 Velissima Barcelona: one of the best places to eat in barcelona  
Velissima is a restaurant inspired by the 1950s, Amalfi Coast chic and the dolce vita. Entering Velissima is like taking a journey back to the Italy of yesteryear. If you're looking for somewhere to eat in Barcelona, in this restaurant you'll find typical Italian dishes such as pizza, pasta and all kinds of fish and shellfish. And the desserts are simply irresistible! And don't forget to check out the wine list!
La Mar Salada, one of the best restaurants in La Barceloneta
One of the most recommended restaurants in La Barceloneta is La Mar Salada. Here you'll find traditional Mediterranean dishes with an innovative and modern touch. This is an exclusive place to eat in Barcelona, so don't give it a second thought and book your table.
All the ingredients are fresh and of excellent quality. The restaurant has a warm and welcoming atmosphere and views of the port.
Ají, a taste of Peru and Japan in Barcelona
For fans of Peruvian gastronomy, there's no better place than Ají. Did you know that ají – the Spanish word for a type of chili pepper, is one of the most commonly used condiments in Peruvian cuisine? It is a long and extremely hot chilli pepper. Dishes inspired by this delicious chili pepper await you at the Ají restaurant in Barcelona.
Yet this popular restaurant not only offers traditional dishes from Peru. The menu also features reinvented dishes that combined the best of Japanese gastronomy. Ají is the pioneer and maximum exponent in Barcelona of this culinary style known as nikkei. Make sure you order the truly delicious tartare. Without a doubt, one of the best places to eat in Barcelona.
What to visit near Madrid
Recommended by the team of: Gran Hotel Attica21 Las Rozas.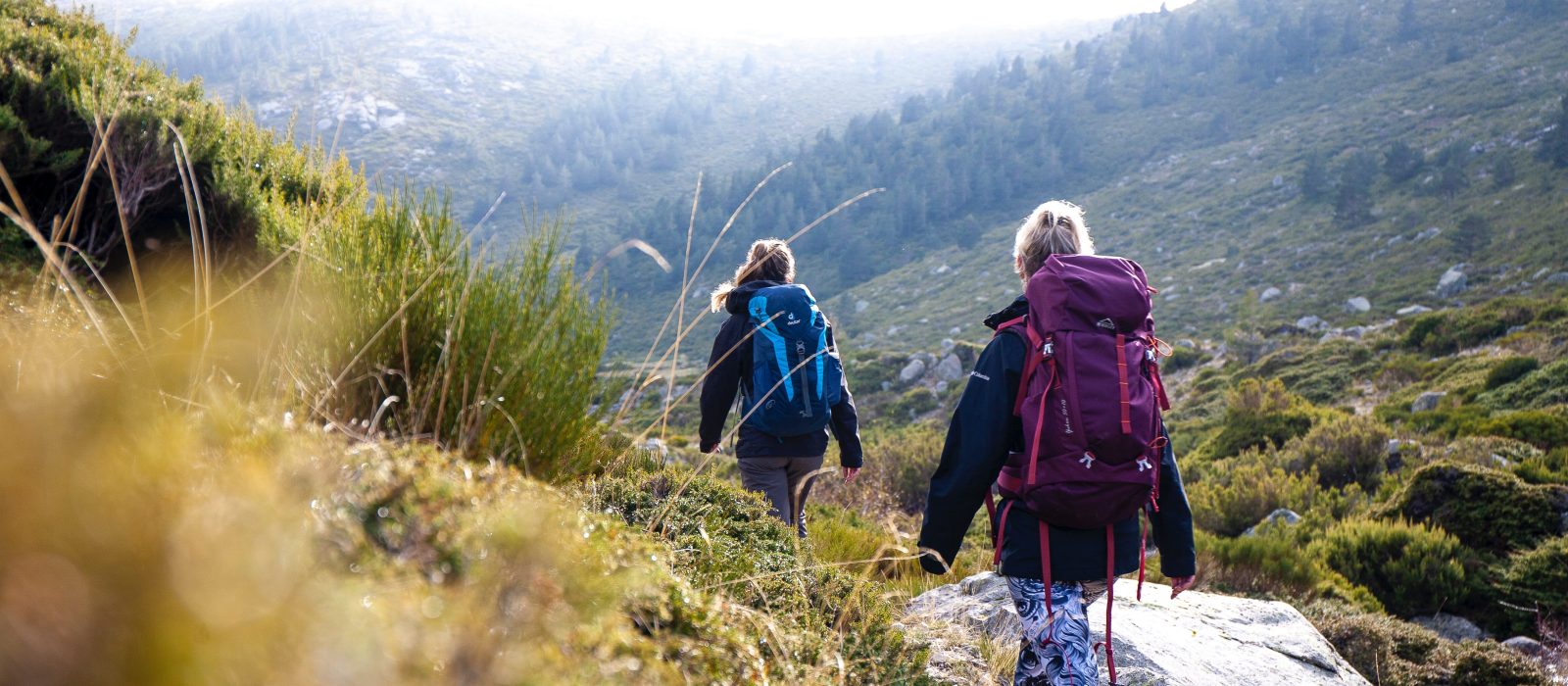 What to see near Madrid
Madrid is known as a vibrant city offering countless activities for residents and visitors alike, with something to suit all tastes. However, the leisure and entertainment offer is not limited to the city: there are also several places and towns near Madrid that can be visited in a day, or even in an afternoon, including many natural sites. You can also try the local gastronomy, enjoy the spectacular and varied scenery or experience at first hand the history and culture of this area of Spain. All this and more is part of what to see near Madrid.
Attractions near Madrid
There are many picturesque towns near Madrid, where you can also connect with nature. These are the best places to visit near Madrid:
Navacerrada
Navacerrada is one of the places near Madrid that is well worth a visit (just 52 km away), where you can rest, relax and get away from the hustle and bustle of the city. Apart from its stunning natural landscapes, it is also the site of Navacerrada Pass, where the ski resort is located, a major attraction for visitors in winter.
In the town, the most outstanding examples of architecture are to be found in the church and on Paseo de los Españoles avenue.
Sierra de Guadarrama Mountain Range
According to the residents of Madrid, the Sierra de Guadarrama mountain range is one of the most recommendable attractions to visit near Madrid. It can be accessed via several means of transport and boasts a variety of landscapes including paths, mountains and in some places the popular River Tagus, the longest in the Iberian Peninsula.
The mountain range offers a choice of activities, the most popular of which include the following:
Sporting activities:

in the Sierra de Guadarrama mountains, you can go hiking, rock climbing or mountain biking. In winter, you can go skiing, climbing or snowboarding.  

Organised activities:

visitors can sign up for several activities that are free of charge and organised by the Nature Park authorities. However, it must be remembered that numbers are limited. The best-known include a visit to the Monk's Cave, the Arroyos del Mar streams or the Baños de Venus pool. The degree of difficulty for each activity varies, enabling visitors to choose the most suitable one for them. They are generally organised each weekend.

Bird and plant watching:

the Sierra de Guadarrama mountain range includes special routes for bird watching and spotting difference species of plants and botanicals. Details are available at the park's information points.
Other places to visit near Madrid
El Paular
On the list of places to visit near Madrid, you will also find the Royal Monastery of El Paular, better known simply as El Paular. It is located in Rascafría, which is also part of the Sierra de Guadarrama mountain range. This monastery was declared an Asset of Cultural Interest, in the Monument category, more than a century ago, which is one of the reasons why it is a popular choice for weekend visitors.
El Paular is open to the public and offers self-guided audio tours (with headphones) as well as guided tours (by the monks themselves), where visitors can admire the tabernacle, church and chapterhouse.

Castle routes near Madrid
The list of places to visit near Madrid includes castles and fortresses, icons of the Middle Ages that today are part of the tourist routes.
Examples on this route include the Castle of San Ildefonso and El Escorial Monastery. Both options are within easy reach of Madrid and offer visitors a wealth of architecture, history and culture (in summer there are frequent live music performances or presentations).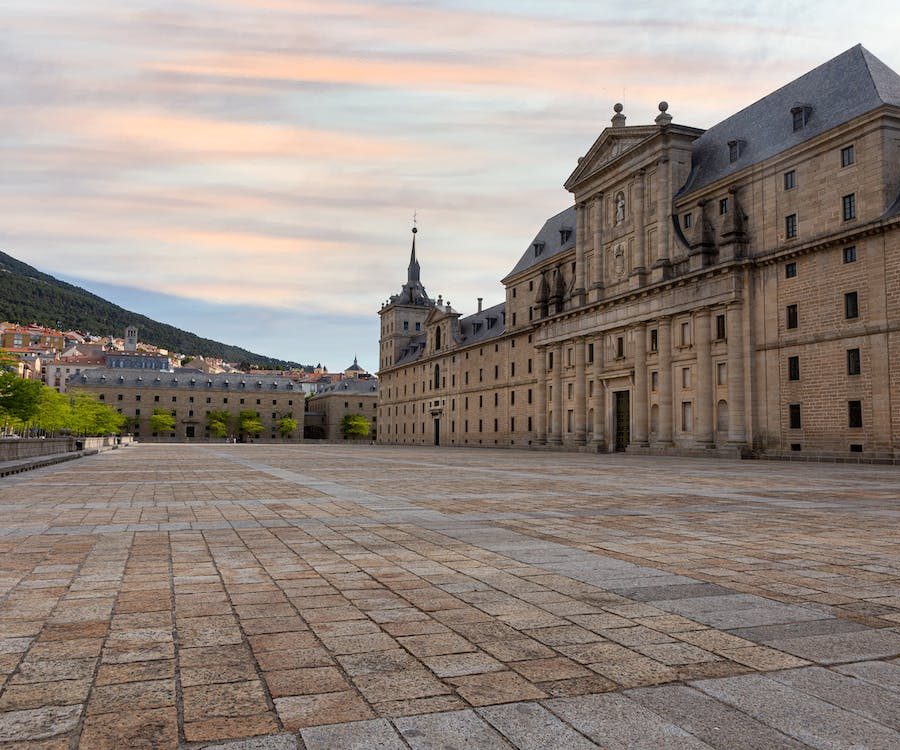 Apart from the visits and the wealth of history, another attraction is the chance to sample the local gastronomy. However, there are many other places to visit near Madrid that are famous for their charm and that are a great option for a weekend meal or an enjoyable afternoon. Here are a few examples:
Buitrago del Lozoya:

the attractions include a walled enclosure as well as Buitrago Castle, built during the Christian reconquest of Spain.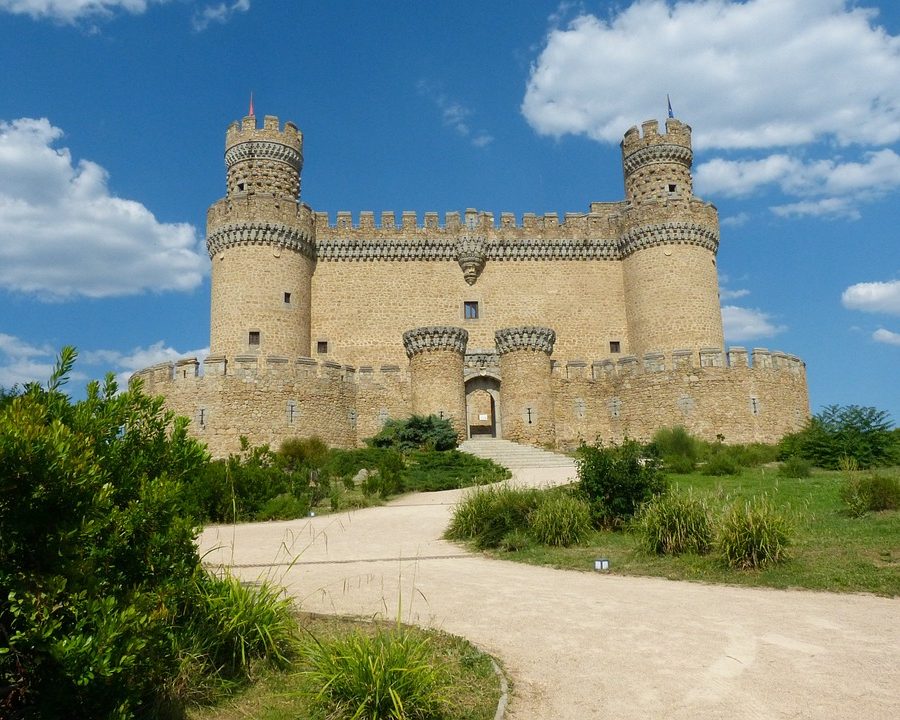 Manzanares el Real:

Mendoza or the New Castle is one of the most outstanding fortifications in this area. It is also the site of the ruins of another fortress known as the Old Castle.

Torrelodones:

this location boasts the best-conserved Moorish watchtower in the autonomous community of Madrid, and tourists flock here to take photographs.
In addition, cities such as Segovia, Ávila, Toledo and Salamanca are relatively close to Madrid and can also be visited in a day provided you set out early from the capital. Depending on your chosen destination, the journey will take between 45 minutes and two hours.
Madrid's excellent location makes it easy to get around the various municipalities, which is why you are advised to stay in a good area that will enable you to relax, connect with nature and also visit the capital – an excellent idea for those eager to explore more than just the city.
What to do in madrid this weekend
Recommended by the team of: Gran Hotel Attica21 Las Rozas.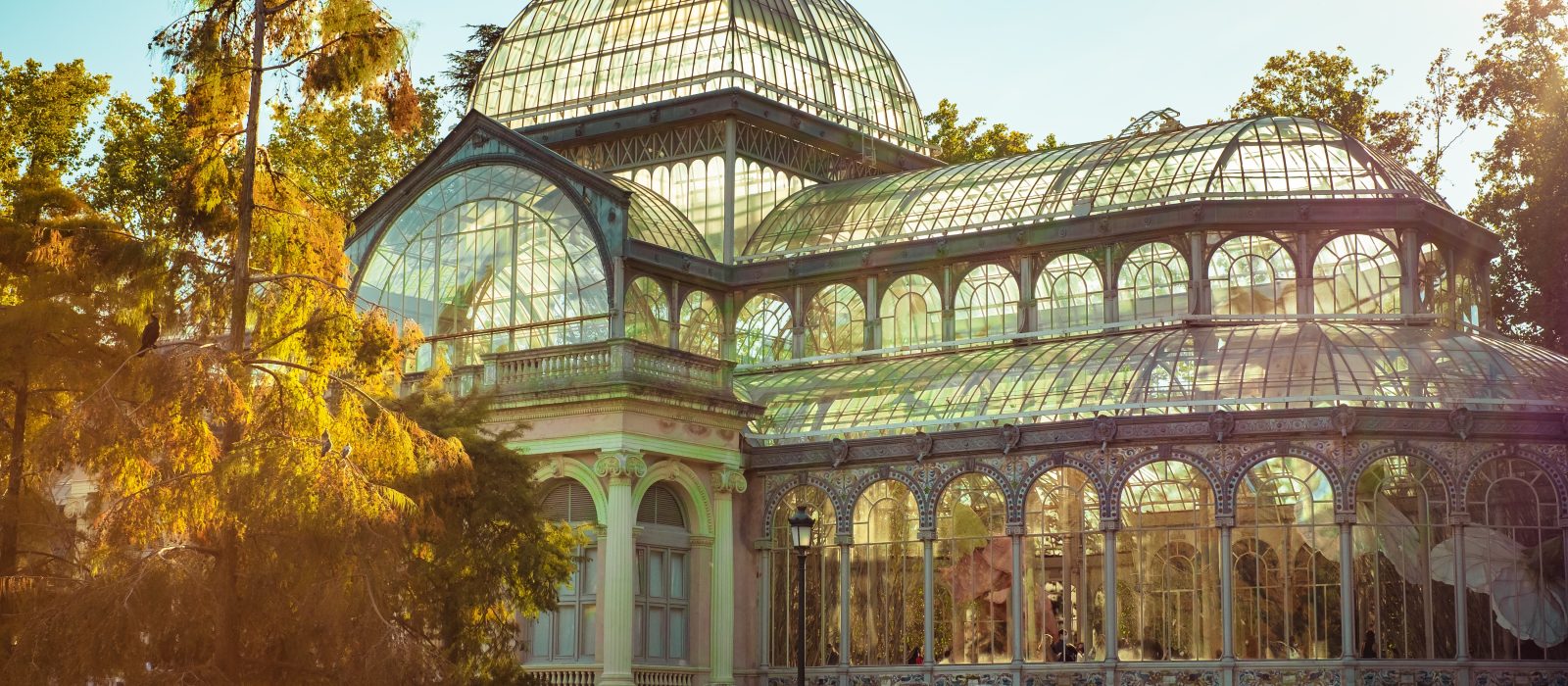 What to do in Madrid at the weekend
Madrid can proudly claim to be the European capital with the most hours of daylight. However, there is much more to the city than this as it boasts a vast architectural, cultural, natural and gastronomic heritage. In fact, several of the world's finest museums and theatres are located in Madrid, which is also noted for its lively street life.
Discovering all the delights of Madrid in just 48 hours is an impossible task, although it is always possible to get a taste of its essence by visiting the best-known landmarks. So, if you're planning a short break, you'll want to know what to do in Madrid at the weekend.
What to do in Madrid on a Saturday
Madrid's various districts, both in the city centre and on the outskirts, are well connected by public transport, which link the city's most popular tourist spots. What can I do in Madrid on a Saturday?
Puerta del Sol Square
This is Madrid's best-known square and the site of several places of interest:
The zero kilometre,

a slab from where all Spain's national roads radiate.

The statue of the

Bear and the Strawberry Tree

, the symbol of the city.

Casa de Correos

, which currently houses the autonomous government of Madrid, and home to the famous clock that transmits the chimes that welcome in the New Year.
Oriente Square
This square is reached from Arenal Street and is flanked by three of Madrid's most important buildings: the Royal Theatre, also known as the Opera House, the Royal Palace and Almudena Cathedral.
Mayor Street and Mayor Square
Calle Mayor is a street lined with historic shops and bars serving two classic Madrid delicacies: chocolate con churros and calamari baguettes.
The square is equally popular – a vast space with street cafés that is ideal for taking a break and enjoying an appetiser. Not far away is San Miguel Market, a meeting point for foodies. There's definitely no better way of spending a Saturday in Madrid!
Callao Square
One of the things you can do in Madrid at the weekend, and that not many people know about, is to take a trip up to the eighth floor of El Corte Inglés department store and access the vantage point. The views of the city are spectacular, especially at sunset.
Gran Vía
Callao Square brings you to Gran Vía, an avenue that is famous for its stores and theatres. However, also worth observing are its Modernist-style buildings with their rooftop statues.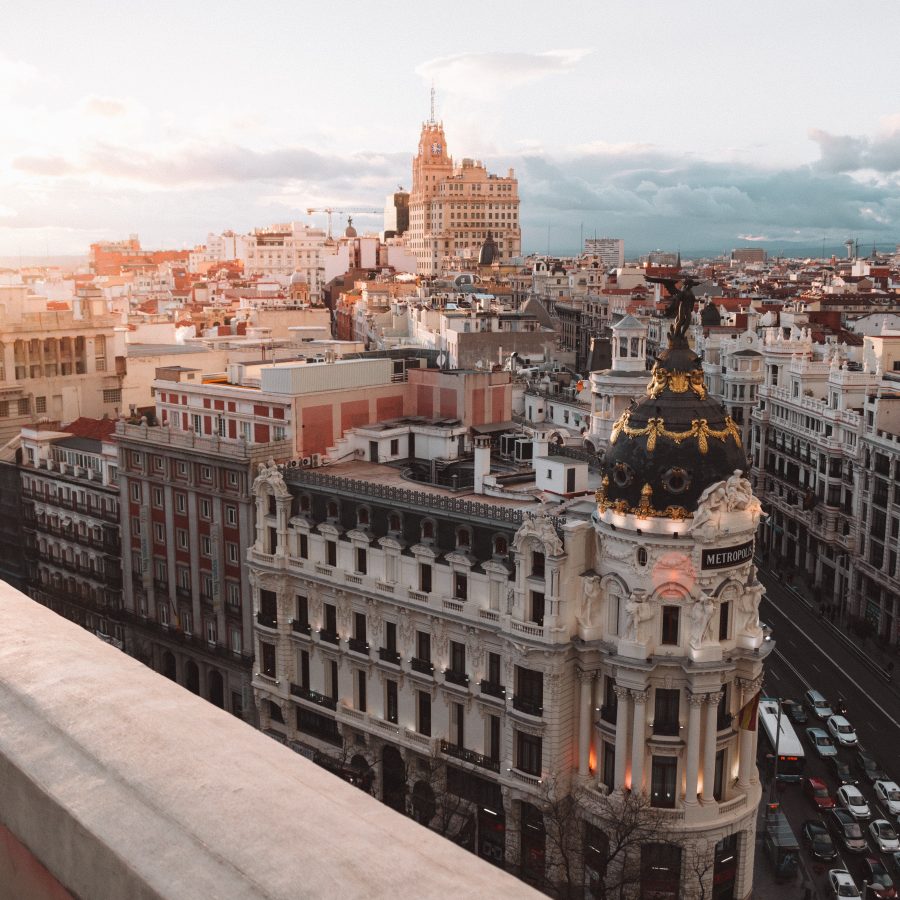 Temple of Debod
Walking down Gran Vía brings you to Spain Square, from where you can access the Temple of Debod, an Egyptian building dating back to the 2nd century BCE and set among landscaped gardens.
What to do in Madrid on a Sunday
After a refreshing night's sleep at one of the best hotels for relaxing in the surroundings, there can be nothing better than a breakfast of chocolate con churros to fill you with energy for the rest of your visit to Madrid.
Paseo del Prado Walk
After leaving Atocha railway station and walking along the famous Paseo del Prado walk, you can visit several of the sites considered absolute musts for any visitor to Madrid. They include three of the world's most outstanding art galleries: El Prado National Museum, the Thyssen-Bornemisza National Museum and the Reina Sofía Art Centre and National Museum. Other attractions include Madrid's best-known fountains – Cibeles and Neptune – as well as the Botanical Gardens.
Behind Cibeles you can admire Cibeles Palace, home to Madrid City Council, and an absolute must for anyone spending a weekend in Madrid.
Alcalá Gate
From Paseo del Prado walk, heading towards Alcalá Street, you come to Alcalá Gate, one of the most photographed monuments in Madrid.
El Retiro Park
Alfonso XII Street brings you to one of the best places to enjoy this weekend in Madrid free of charge: El Retiro Park. This is Madrid's largest park and is a favourite with many for relaxing, playing sports or visiting the temporary exhibitions. It is crisscrossed with countless paths flanked by plants and leafy trees. There is also a lake where you can go rowing, peacocks, statues and the striking Crystal Palace. So now you know what to do in Madrid this weekend!
What to do near Madrid this weekend
If this isn't your first trip to Madrid and you'd prefer to try different experiences, there are alternative options for spending next weekend in Madrid. Depending on where you are staying, you can take a number of excursions in the great outdoors or visit other towns: 
Discover

Toledo, Ávila or Segovia

.

Take a walk around the

Enchanted City

in Cuenca.

Visit the

Monastery of San Lorenzo de El Escorial

.

Go hiking in the

Cuenca Alta del Manzanares Regional Park

.